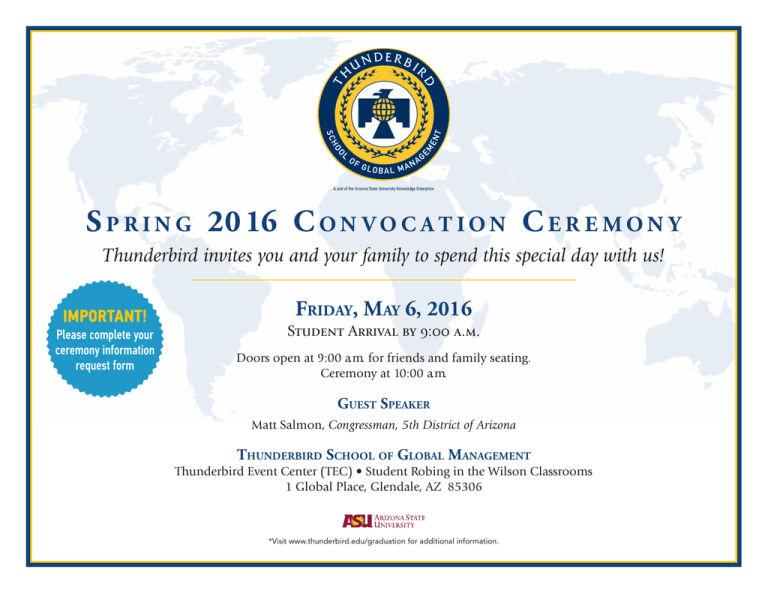 A unit of the Arizona State University Knowledge Enterprise
S p r i n g 20 16 C o n v o c a t i o n C e r e m o n y
Thunderbird invites you and your family to spend this special day with us!
IMPORTANT!
Please complete your
ceremony information
request form
Friday, May 6, 2016
Student Arrival by 9:00 a.m.
Doors open at 9:00 a.m. for friends and family seating.
Ceremony at 10:00 a.m.
Guest Speaker
Matt Salmon, Congressman, 5th District of Arizona
Thunderbird School of Global Management
Thunderbird Event Center (TEC) • Student Robing in the Wilson Classrooms
1 Global Place, Glendale, AZ 85306
*Visit www.thunderbird.edu/graduation for additional information.