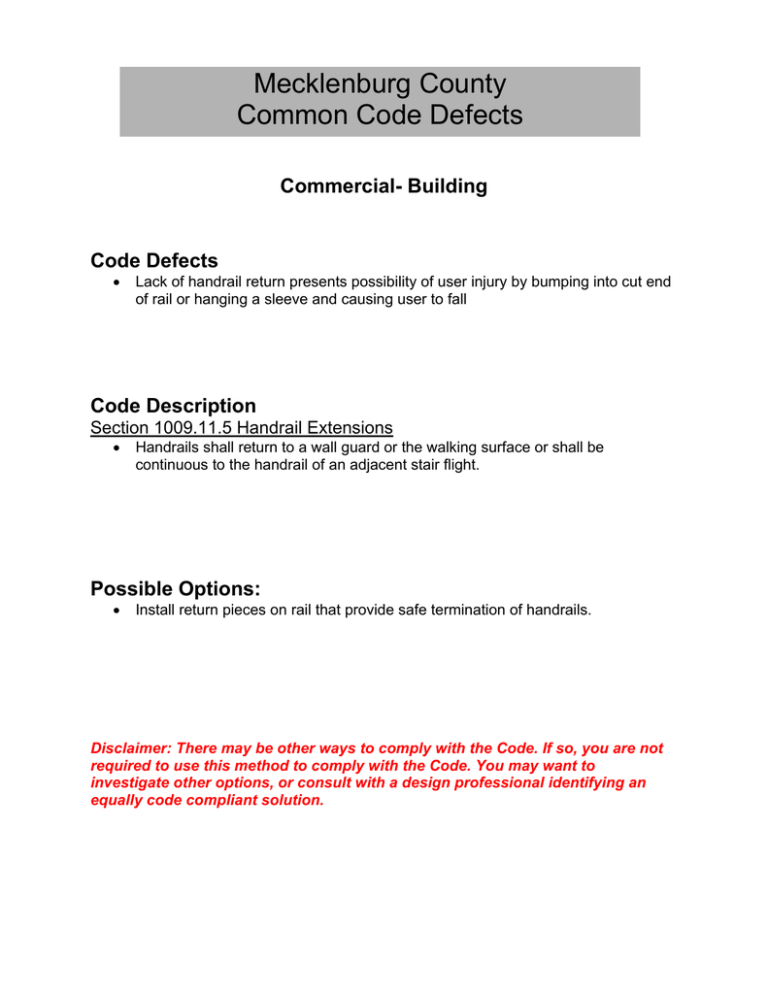 Mecklenburg County
Common Code Defects
Commercial- Building
Code Defects
•
Lack of handrail return presents possibility of user injury by bumping into cut end
of rail or hanging a sleeve and causing user to fall
Code Description
Section 1009.11.5 Handrail Extensions
•
Handrails shall return to a wall guard or the walking surface or shall be
continuous to the handrail of an adjacent stair flight.
Possible Options:
•
Install return pieces on rail that provide safe termination of handrails.
Disclaimer: There may be other ways to comply with the Code. If so, you are not
required to use this method to comply with the Code. You may want to
investigate other options, or consult with a design professional identifying an
equally code compliant solution.