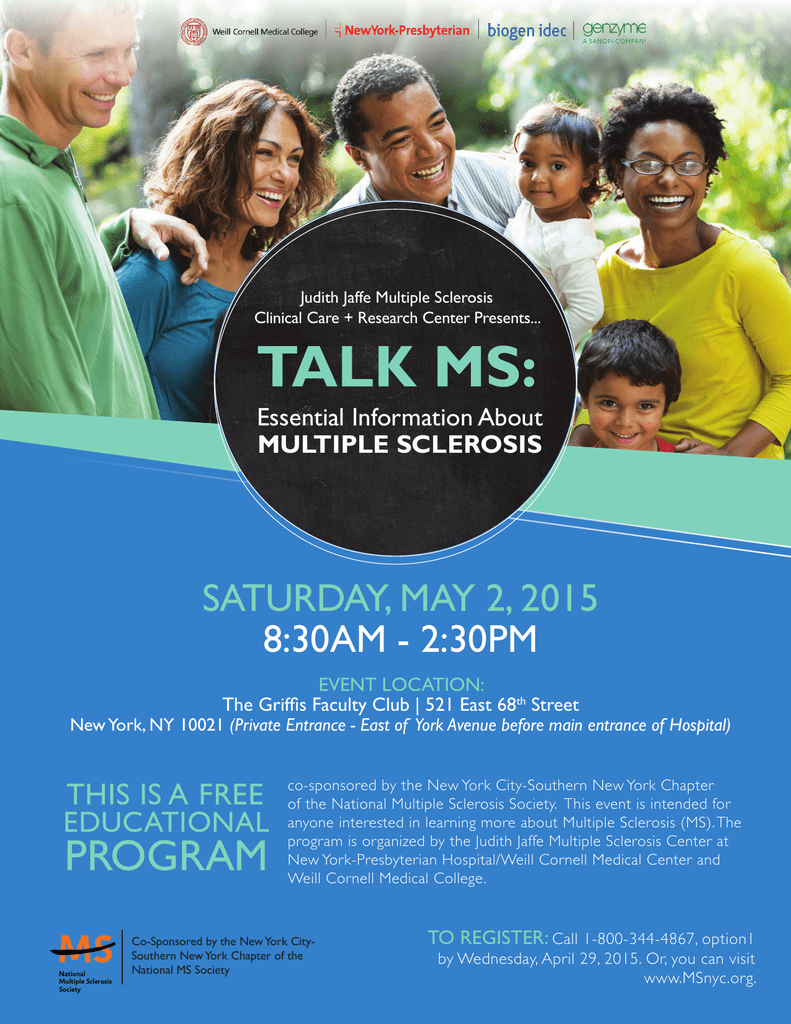 Judith Jaffe Multiple Sclerosis
Clinical Care + Research Center Presents...
TALK MS:
Essential Information About
MULTIPLE SCLEROSIS
SATURDAY, MAY 2, 2015
8:30AM - 2:30PM
EVENT LOCATION:
The Griffis Faculty Club | 521 East 68th Street
New York, NY 10021 (Private Entrance - East of York Avenue before main entrance of Hospital)
This is a free
educational
program
National
Multiple Sclerosis
Society
co-sponsored by the New York City-Southern New York Chapter
of the National Multiple Sclerosis Society. This event is intended for
anyone interested in learning more about Multiple Sclerosis (MS). The
program is organized by the Judith Jaffe Multiple Sclerosis Center at
New York-Presbyterian Hospital/Weill Cornell Medical Center and
Weill Cornell Medical College.
Co-Sponsored by the New York CitySouthern New York Chapter of the
National MS Society
To Register: Call 1-800-344-4867, option1
by Wednesday, April 29, 2015. Or, you can visit
www.MSnyc.org.