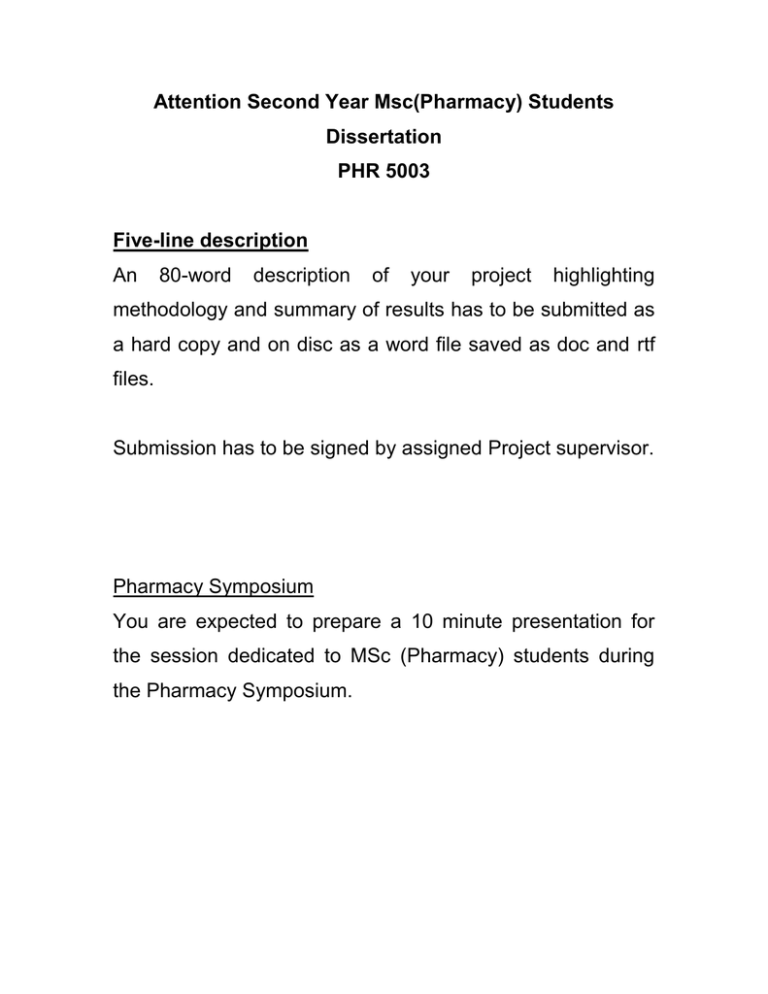 Attention Second Year Msc(Pharmacy) Students
Dissertation
PHR 5003
Five-line description
An
80-word
description
of
your
project
highlighting
methodology and summary of results has to be submitted as
a hard copy and on disc as a word file saved as doc and rtf
files.
Submission has to be signed by assigned Project supervisor.
Pharmacy Symposium
You are expected to prepare a 10 minute presentation for
the session dedicated to MSc (Pharmacy) students during
the Pharmacy Symposium.