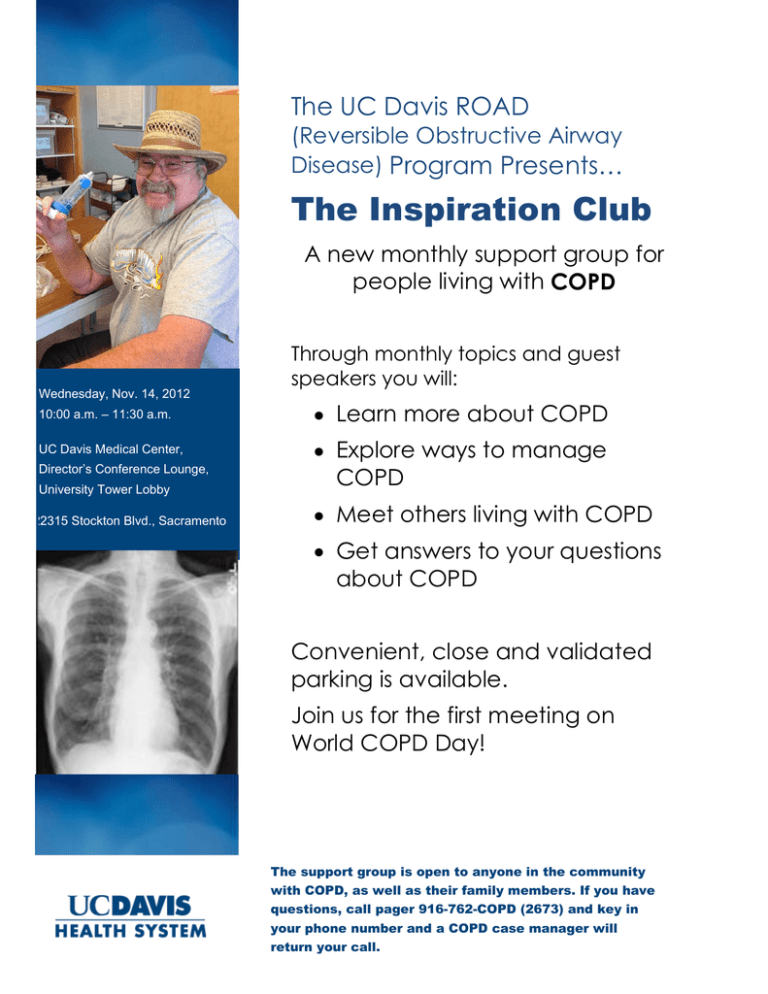 The UC Davis ROAD
(Reversible Obstructive Airway
Disease) Program Presents…
The Inspiration Club
A new monthly support group for
people living with COPD
Wednesday, Nov. 14, 2012
10:00 a.m. – 11:30 a.m.
UC Davis Medical Center,
Director's Conference Lounge,
University Tower Lobby
22315 Stockton Blvd., Sacramento
Through monthly topics and guest
speakers you will:
• Learn more about COPD
• Explore ways to manage
COPD
• Meet others living with COPD
• Get answers to your questions
about COPD
Convenient, close and validated
parking is available.
Join us for the first meeting on
World COPD Day!
The support group is open to anyone in the community
with COPD, as well as their family members. If you have
questions, call pager 916-762-COPD (2673) and key in
your phone number and a COPD case manager will
return your call.