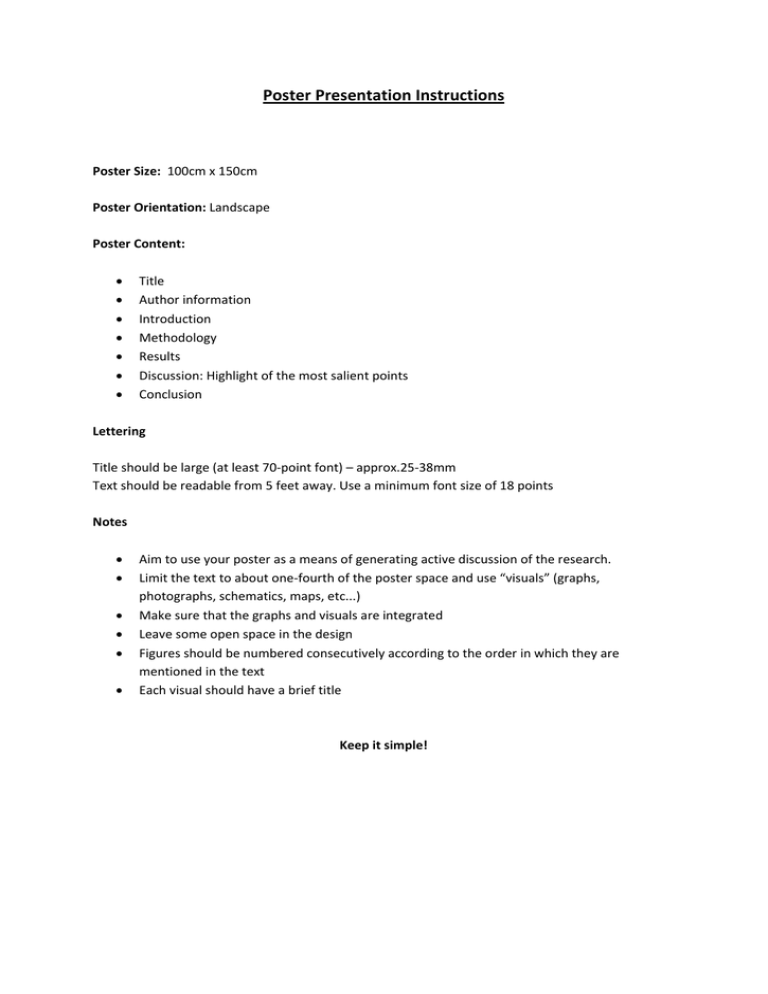 Poster Presentation Instructions
Poster Size: 100cm x 150cm
Poster Orientation: Landscape
Poster Content:
•
•
•
•
•
•
•
Title
Author information
Introduction
Methodology
Results
Discussion: Highlight of the most salient points
Conclusion
Lettering
Title should be large (at least 70-point font) – approx.25-38mm
Text should be readable from 5 feet away. Use a minimum font size of 18 points
Notes
•
•
•
•
•
•
Aim to use your poster as a means of generating active discussion of the research.
Limit the text to about one-fourth of the poster space and use "visuals" (graphs,
photographs, schematics, maps, etc...)
Make sure that the graphs and visuals are integrated
Leave some open space in the design
Figures should be numbered consecutively according to the order in which they are
mentioned in the text
Each visual should have a brief title
Keep it simple!