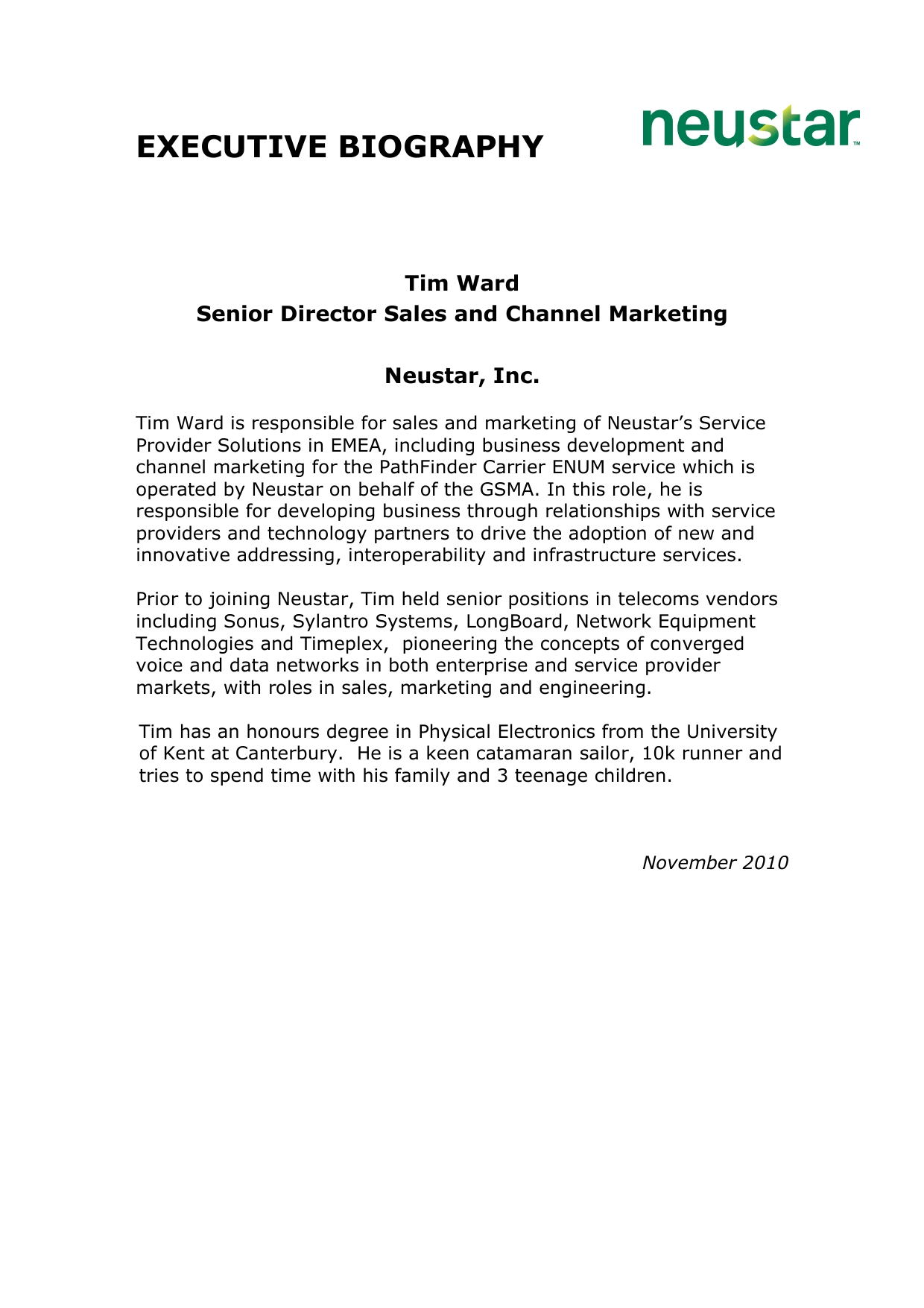 EXECUTIVE BIOGRAPHY
Tim Ward
Senior Director Sales and Channel Marketing
Neustar, Inc.
Tim Ward is responsible for sales and marketing of Neustar's Service
Provider Solutions in EMEA, including business development and channel marketing for the PathFinder Carrier ENUM service which is operated by Neustar on behalf of the GSMA. In this role, he is responsible for developing business through relationships with service providers and technology partners to drive the adoption of new and innovative addressing, interoperability and infrastructure services.
Prior to joining Neustar, Tim held senior positions in telecoms vendors including Sonus, Sylantro Systems, LongBoard, Network Equipment
Technologies and Timeplex, pioneering the concepts of converged voice and data networks in both enterprise and service provider markets, with roles in sales, marketing and engineering.
Tim has an honours degree in Physical Electronics from the University of Kent at Canterbury. He is a keen catamaran sailor, 10k runner and tries to spend time with his family and 3 teenage children.
November 2010