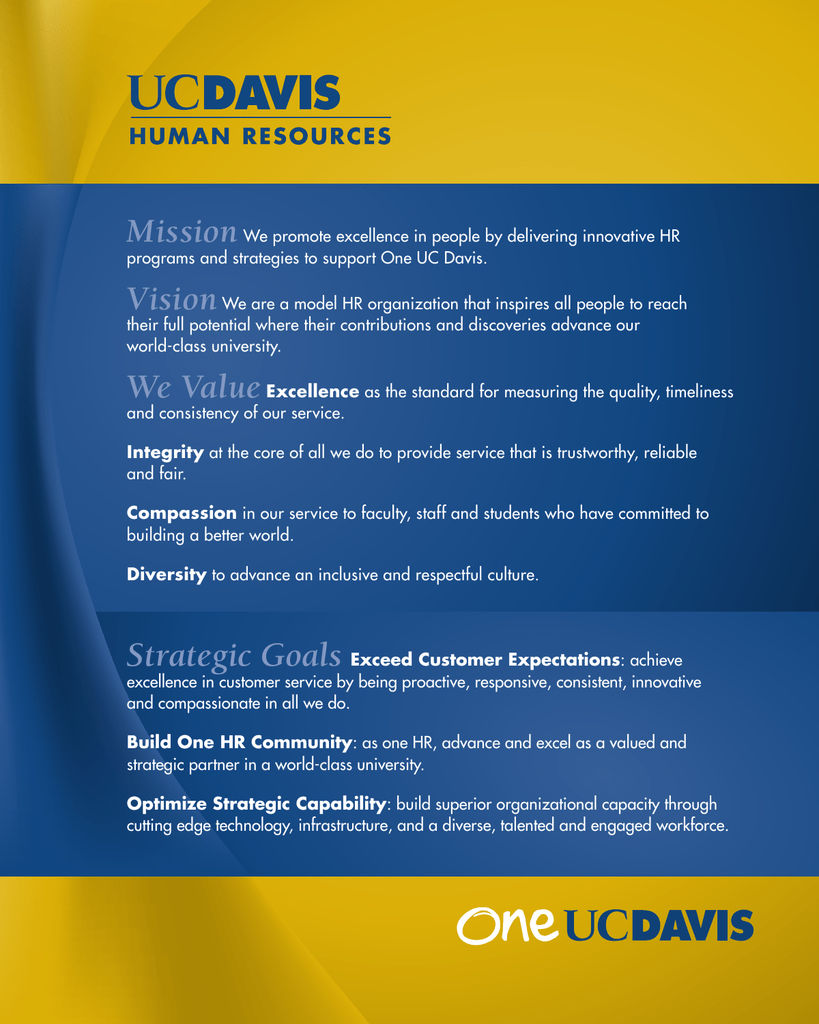 Mission We promote excellence in people by delivering innovative HR
programs and strategies to support One UC Davis.
Vision We are a model HR organization that inspires all people to reach
their full potential where their contributions and discoveries advance our
world-class university.
We Value Excellence as the standard for measuring the quality, timeliness
and consistency of our service.
Integrity at the core of all we do to provide service that is trustworthy, reliable
and fair.
Compassion in our service to faculty, staff and students who have committed to
building a better world.
Diversity to advance an inclusive and respectful culture.
Strategic Goals Exceed Customer Expectations: achieve
excellence in customer service by being proactive, responsive, consistent, innovative
and compassionate in all we do.
Build One HR Community: as one HR, advance and excel as a valued and
strategic partner in a world-class university.
Optimize Strategic Capability: build superior organizational capacity through
cutting edge technology, infrastructure, and a diverse, talented and engaged workforce.