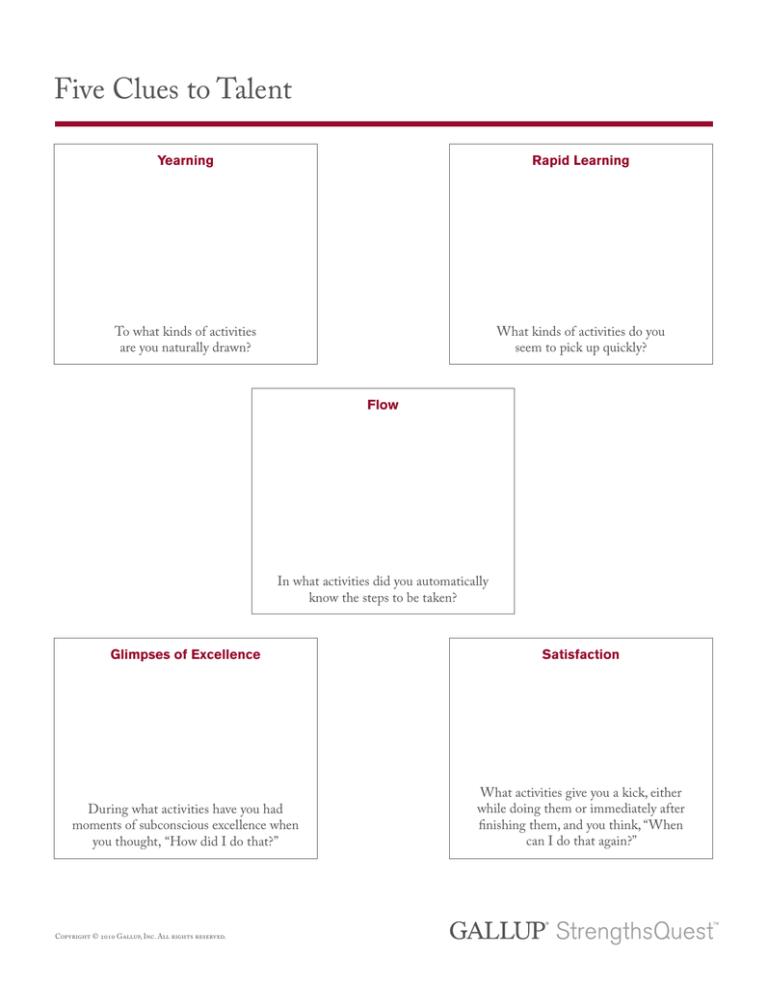 Five Clues to Talent
Yearning
Rapid Learning
To what kinds of activities
are you naturally drawn?
What kinds of activities do you
seem to pick up quickly?
Flow
In what activities did you automatically
know the steps to be taken?
Glimpses of Excellence
Satisfaction
During what activities have you had
moments of subconscious excellence when
you thought, "How did I do that?"
What activities give you a kick, either
while doing them or immediately after
finishing them, and you think, "When
can I do that again?"
Copyright © 2010 Gallup, Inc. All rights reserved.