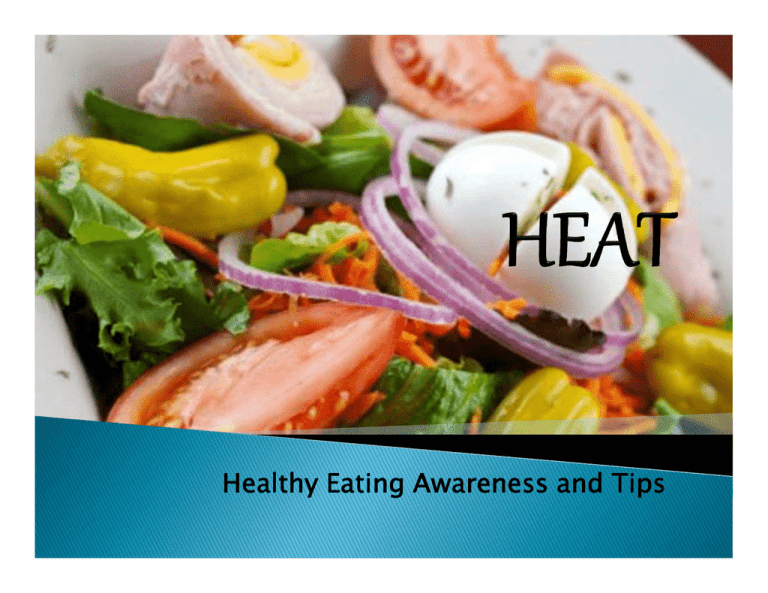 Healthy Eating Awareness and Tips
Help students and their families to manage
their eating habits in a healthy way as to lead
a balanced lifestyle.
Give daily tips regarding ways on how one
can take control of the diet.
Tips include; Nutritional information, meal
ideas and recipes, food myths and facts.