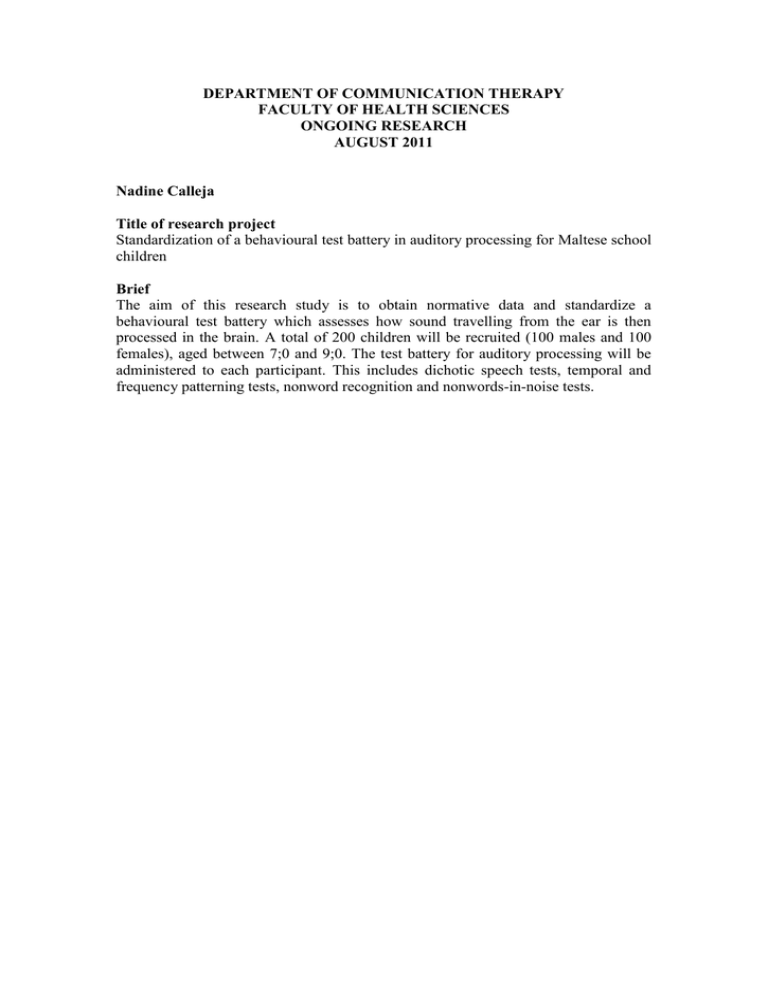 DEPARTMENT OF COMMUNICATION THERAPY
FACULTY OF HEALTH SCIENCES
ONGOING RESEARCH
AUGUST 2011
Nadine Calleja
Title of research project
Standardization of a behavioural test battery in auditory processing for Maltese school
children
Brief
The aim of this research study is to obtain normative data and standardize a
behavioural test battery which assesses how sound travelling from the ear is then
processed in the brain. A total of 200 children will be recruited (100 males and 100
females), aged between 7;0 and 9;0. The test battery for auditory processing will be
administered to each participant. This includes dichotic speech tests, temporal and
frequency patterning tests, nonword recognition and nonwords-in-noise tests.