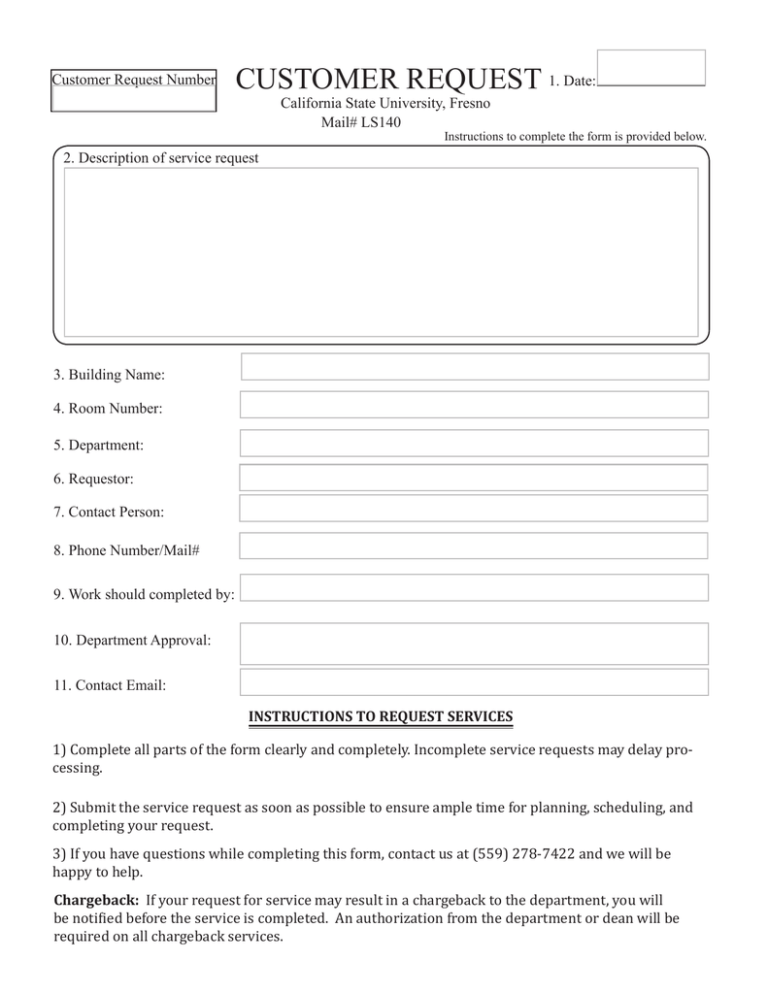 Customer Request Number
CUSTOMER REQUEST 1. Date:
California State University, Fresno
Mail# LS140
Instructions to complete the form is provided below.
2. Description of service request
3. Building Name:
4. Room Number:
5. Department:
6. Requestor:
7. Contact Person:
8. Phone Number/Mail#
9. Work should completed by:
10. Department Approval:
11. Contact Email:
INSTRUCTIONS TO REQUEST SERVICES
1) Complete all parts of the form clearly and completely. Incomplete service requests may delay processing.
2) Submit the service request as soon as possible to ensure ample time for planning, scheduling, and
completing your request.
3) If you have questions while completing this form, contact us at (559) 278-7422 and we will be
happy to help.
Chargeback: If your request for service may result in a chargeback to the department, you will
be notified before the service is completed. An authorization from the department or dean will be
required on all chargeback services.