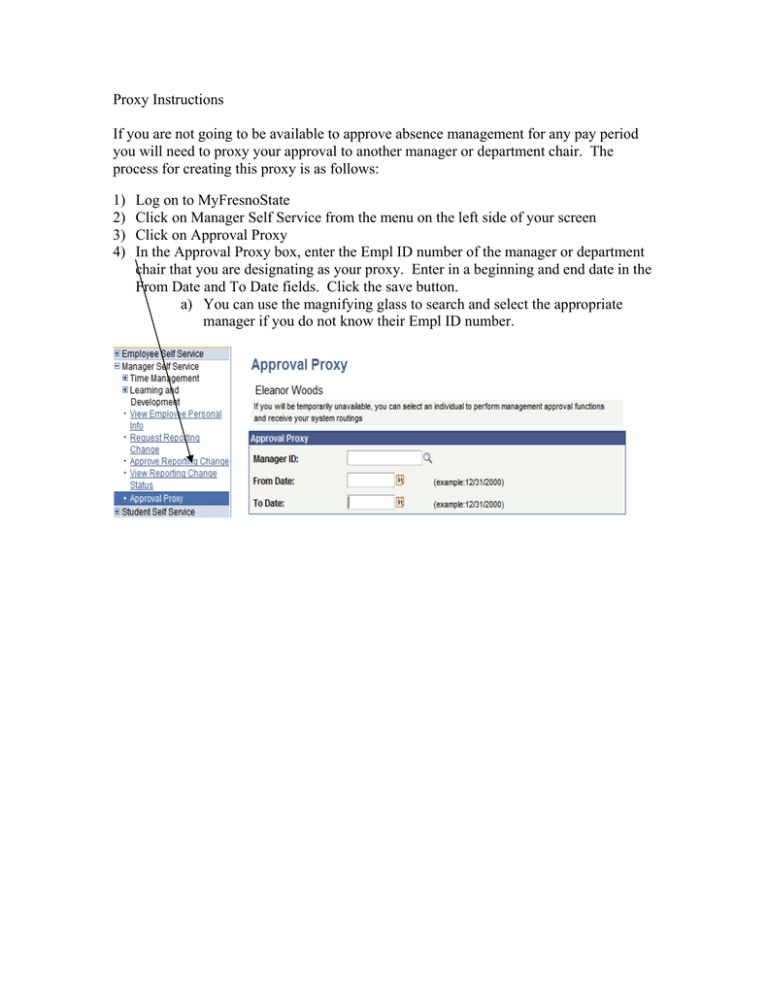 Proxy Instructions
If you are not going to be available to approve absence management for any pay period
you will need to proxy your approval to another manager or department chair. The
process for creating this proxy is as follows:
1)
2)
3)
4)
Log on to MyFresnoState
Click on Manager Self Service from the menu on the left side of your screen
Click on Approval Proxy
In the Approval Proxy box, enter the Empl ID number of the manager or department
chair that you are designating as your proxy. Enter in a beginning and end date in the
From Date and To Date fields. Click the save button.
a) You can use the magnifying glass to search and select the appropriate
manager if you do not know their Empl ID number.