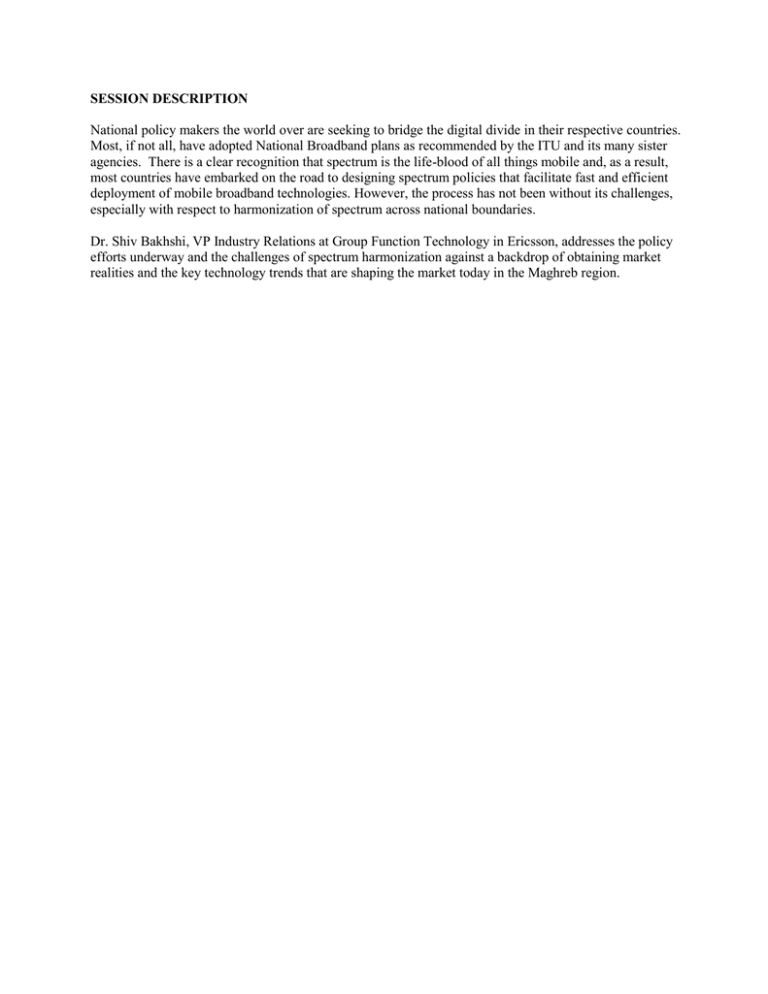 SESSION DESCRIPTION
National policy makers the world over are seeking to bridge the digital divide in their respective countries.
Most, if not all, have adopted National Broadband plans as recommended by the ITU and its many sister
agencies. There is a clear recognition that spectrum is the life-blood of all things mobile and, as a result,
most countries have embarked on the road to designing spectrum policies that facilitate fast and efficient
deployment of mobile broadband technologies. However, the process has not been without its challenges,
especially with respect to harmonization of spectrum across national boundaries.
Dr. Shiv Bakhshi, VP Industry Relations at Group Function Technology in Ericsson, addresses the policy
efforts underway and the challenges of spectrum harmonization against a backdrop of obtaining market
realities and the key technology trends that are shaping the market today in the Maghreb region.