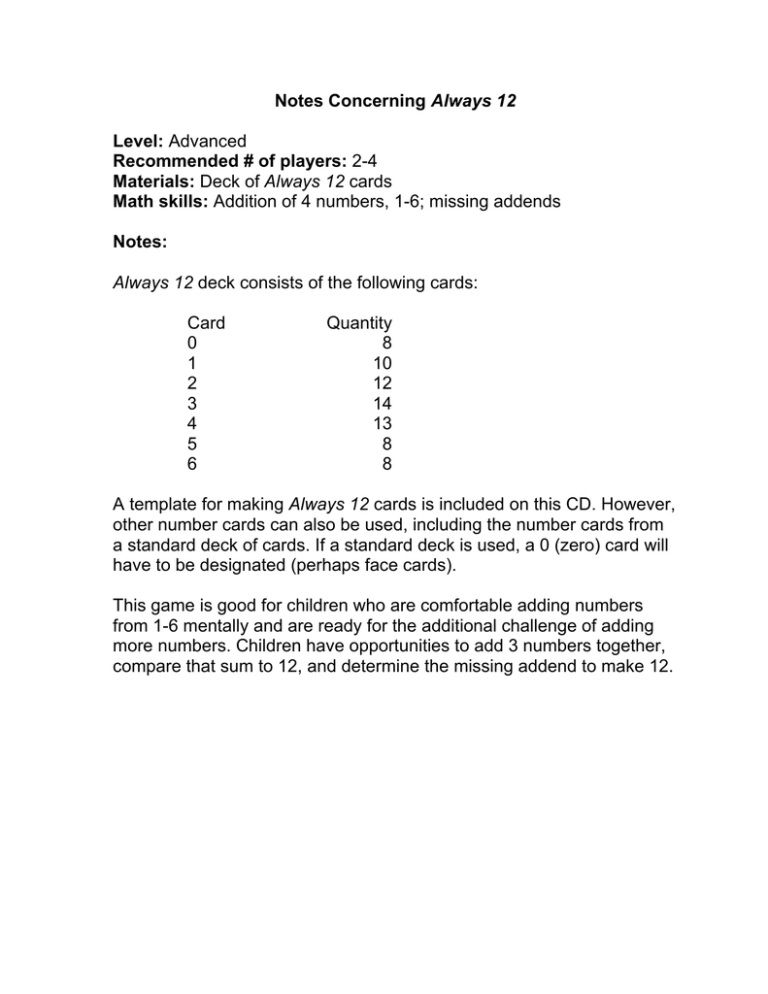 Notes Concerning Always 12
Level: Advanced
Recommended # of players: 2-4
Materials: Deck of Always 12 cards
Math skills: Addition of 4 numbers, 1-6; missing addends
Notes:
Always 12 deck consists of the following cards:
Card
0
1
2
3
4
5
6
Quantity
8
10
12
14
13
8
8
A template for making Always 12 cards is included on this CD. However,
other number cards can also be used, including the number cards from
a standard deck of cards. If a standard deck is used, a 0 (zero) card will
have to be designated (perhaps face cards).
This game is good for children who are comfortable adding numbers
from 1-6 mentally and are ready for the additional challenge of adding
more numbers. Children have opportunities to add 3 numbers together,
compare that sum to 12, and determine the missing addend to make 12.