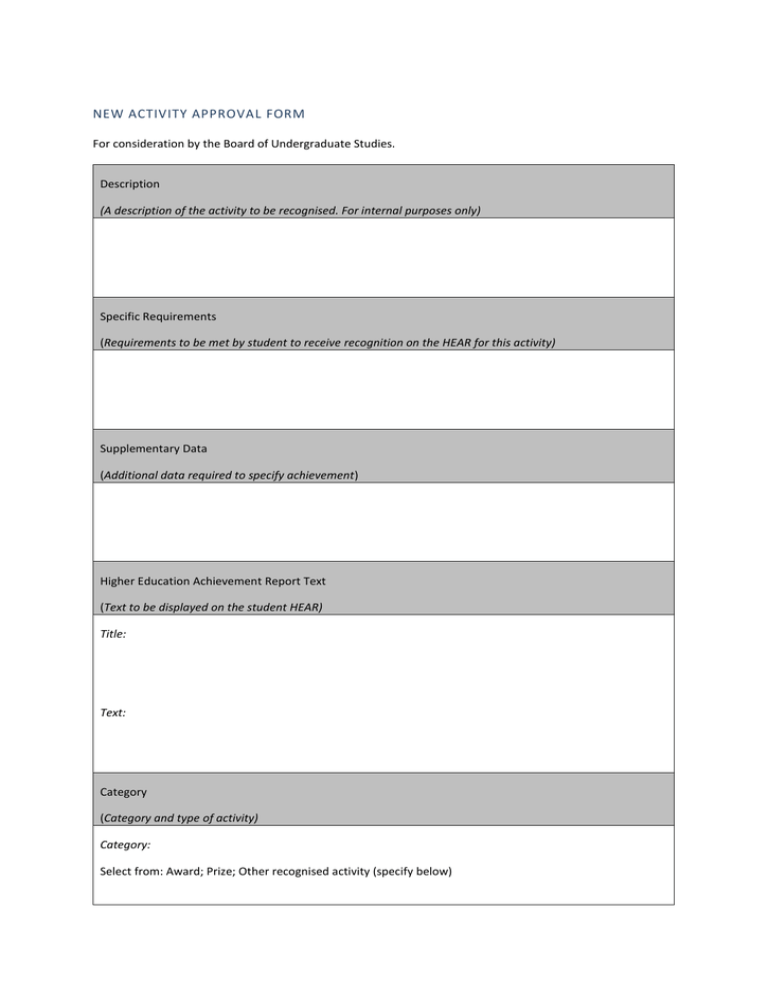 NEW ACTIVITY APPROVAL FORM
For consideration by the Board of Undergraduate Studies.
Description
(A description of the activity to be recognised. For internal purposes only)
Specific Requirements
(Requirements to be met by student to receive recognition on the HEAR for this activity)
Supplementary Data
(Additional data required to specify achievement)
Higher Education Achievement Report Text
(Text to be displayed on the student HEAR)
Title:
Text:
Category
(Category and type of activity)
Category:
Select from: Award; Prize; Other recognised activity (specify below)
Type of activity:
Select from: Placement; Charitable and Voluntary work; Positions of responsibility; Membership of
societies; Hobbies and Interests; Sports; Other; Mobility; Work-related experience.
Member of staff responsible and Department
(The member of staff responsible is responsible for verifying student achievements of this type)
(For Internal use only) SITS GAT Code.