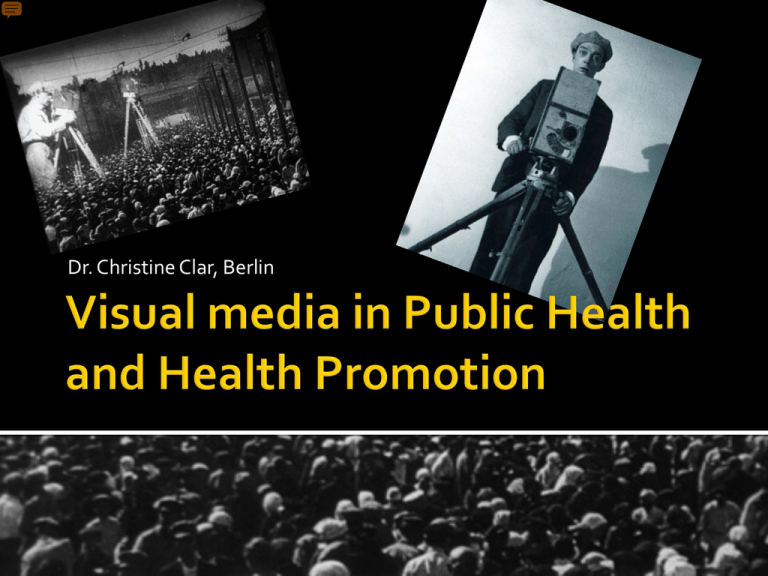 Dr. Christine Clar, Berlin
Jacob Riis
How the other half lives , 1890 [New York City Slums]
Housing inquiry of the Berlin local health insurance
Albert Kohn 1903-1920
Lewis Hine – National Child Labor Committee from 1908
General
education and
information
Education and
information for
specific groups
www.insightshare.org
Participatory video
Photovoice in the workplace: A participatory method to give voice to workers to identify
health and safety hazards and promote workplace change-a study of university custodians.
Flum et al. Am J Ind Med. 2010 Nov;53(11):1150-8.
Social Marketing
Media
advocacy
I think this is the beginning of a beautiful project!
Thank you!