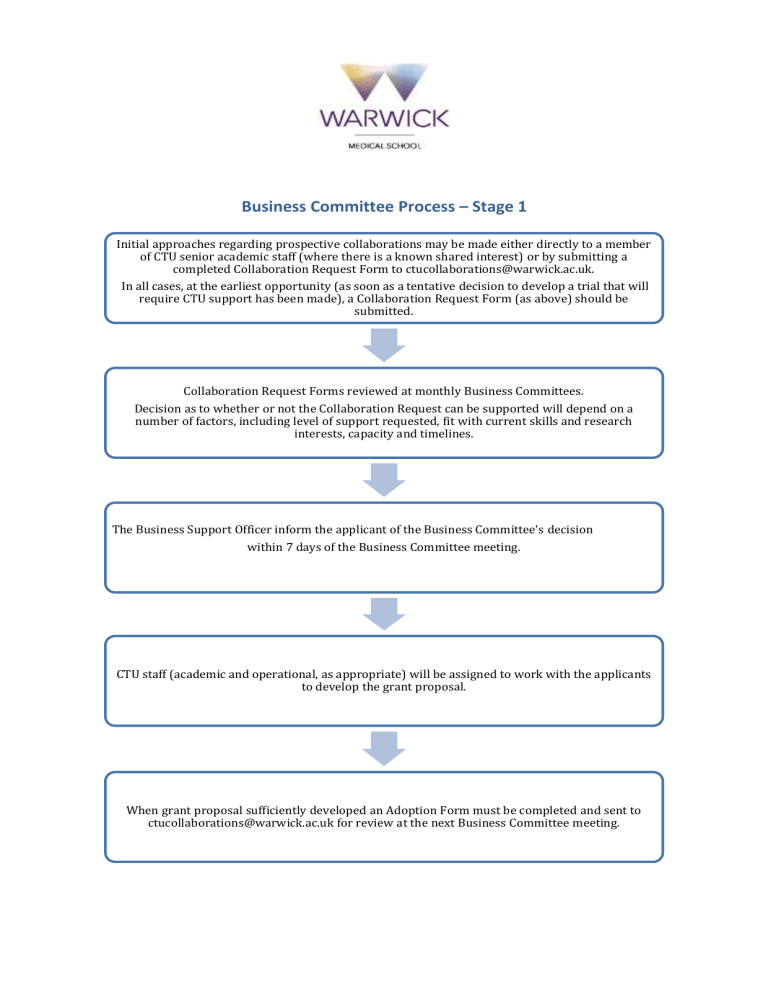 Business Committee Process – Stage 1
Initial approaches regarding prospective collaborations may be made either directly to a member of CTU senior academic staff (where there is a known shared interest) or by submitting a completed Collaboration Request Form to ctucollaborations@warwick.ac.uk.
In all cases, at the earliest opportunity (as soon as a tentative decision to develop a trial that will require CTU support has been made), a Collaboration Request Form (as above) should be submitted.
Collaboration Request Forms reviewed at monthly Business Committees.
Decision as to whether or not the Collaboration Request can be supported will depend on a number of factors, including level of support requested, fit with current skills and research interests, capacity and timelines.
The Business Support Officer inform the applicant of the Business Committee's decision within 7 days of the Business Committee meeting.
CTU staff (academic and operational, as appropriate) will be assigned to work with the applicants to develop the grant proposal.
When grant proposal sufficiently developed an Adoption Form must be completed and sent to ctucollaborations@warwick.ac.uk for review at the next Business Committee meeting.