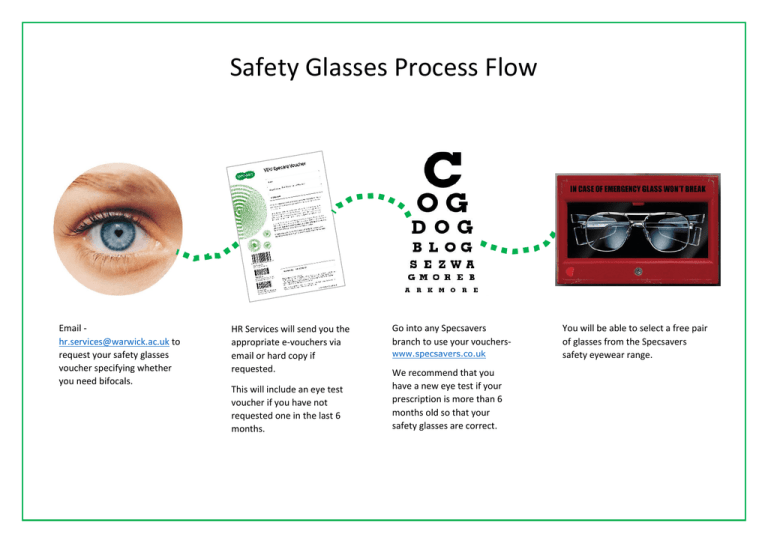 Safety Glasses Process Flow
Email hr.services@warwick.ac.uk to
request your safety glasses
voucher specifying whether
you need bifocals.
HR Services will send you the
appropriate e-vouchers via
email or hard copy if
requested.
This will include an eye test
voucher if you have not
requested one in the last 6
months.
Go into any Specsavers
branch to use your voucherswww.specsavers.co.uk
We recommend that you
have a new eye test if your
prescription is more than 6
months old so that your
safety glasses are correct.
You will be able to select a free pair
of glasses from the Specsavers
safety eyewear range.