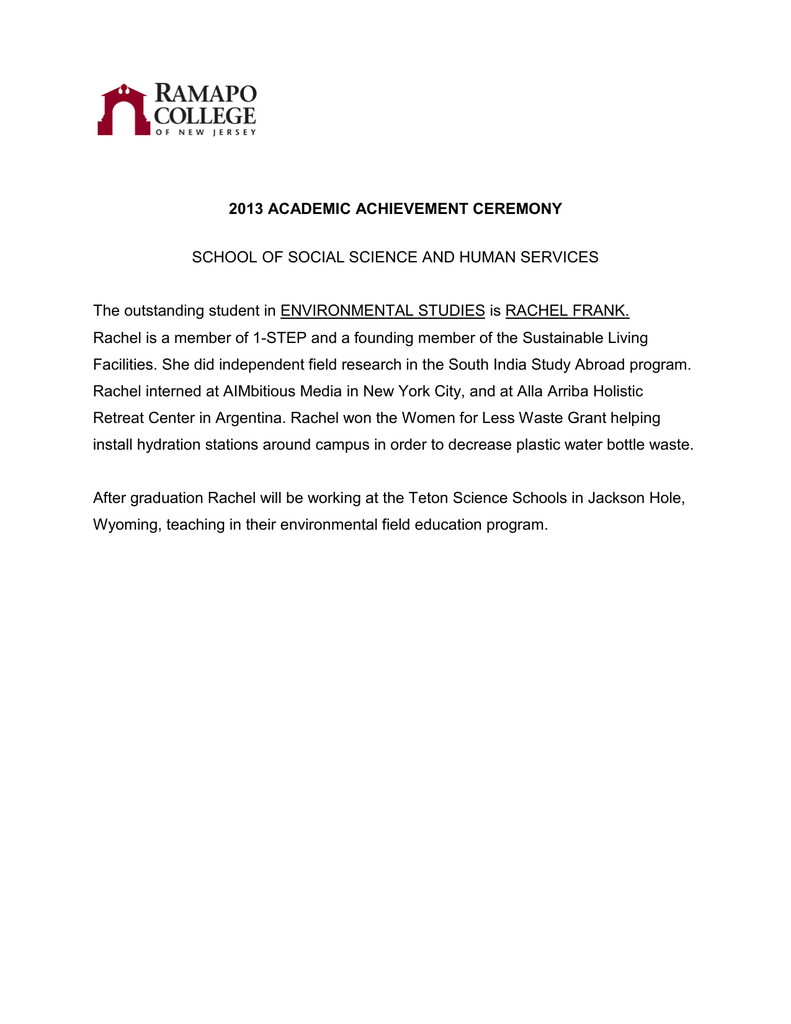 2013 ACADEMIC ACHIEVEMENT CEREMONY
SCHOOL OF SOCIAL SCIENCE AND HUMAN SERVICES
The outstanding student in ENVIRONMENTAL STUDIES is RACHEL FRANK.
Rachel is a member of 1-STEP and a founding member of the Sustainable Living
Facilities. She did independent field research in the South India Study Abroad program.
Rachel interned at AIMbitious Media in New York City, and at Alla Arriba Holistic
Retreat Center in Argentina. Rachel won the Women for Less Waste Grant helping
install hydration stations around campus in order to decrease plastic water bottle waste.
After graduation Rachel will be working at the Teton Science Schools in Jackson Hole,
Wyoming, teaching in their environmental field education program.