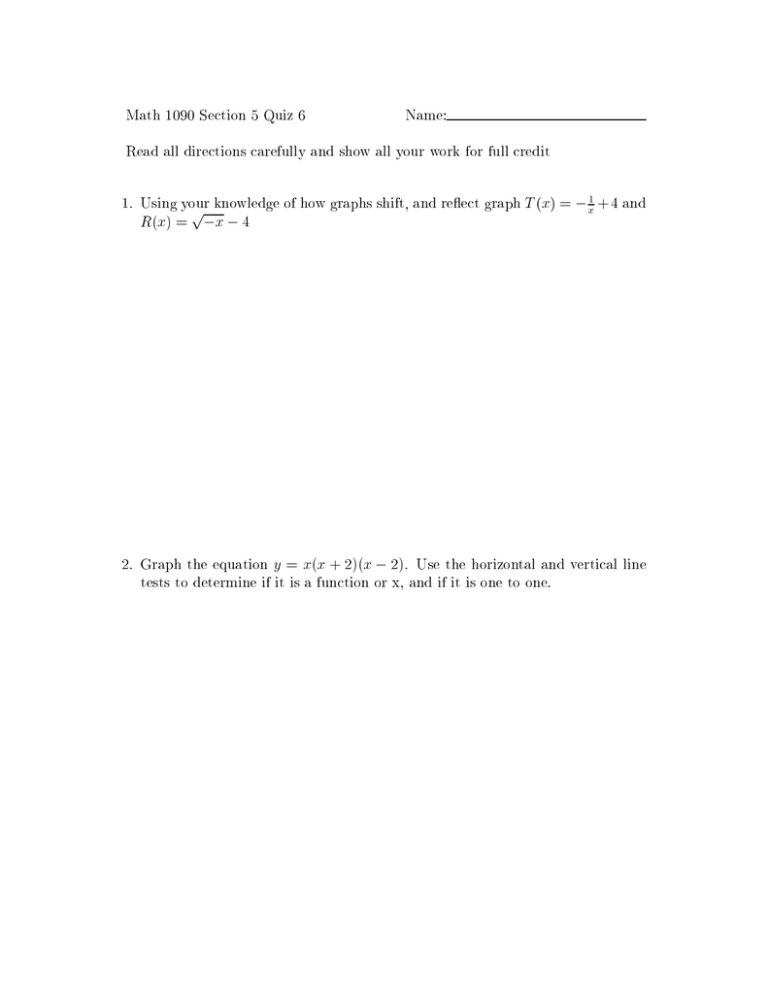 Math 1090 Section 5 Quiz 6
Name:
Read all directions carefully and show all your work for full credit
1. Using your
knowledge of how graphs shift, and reect graph T (x) =
p
R ( x) = x 4
1
x
+4 and
2. Graph the equation y = x(x + 2)(x 2). Use the horizontal and vertical line
tests to determine if it is a function or x, and if it is one to one.