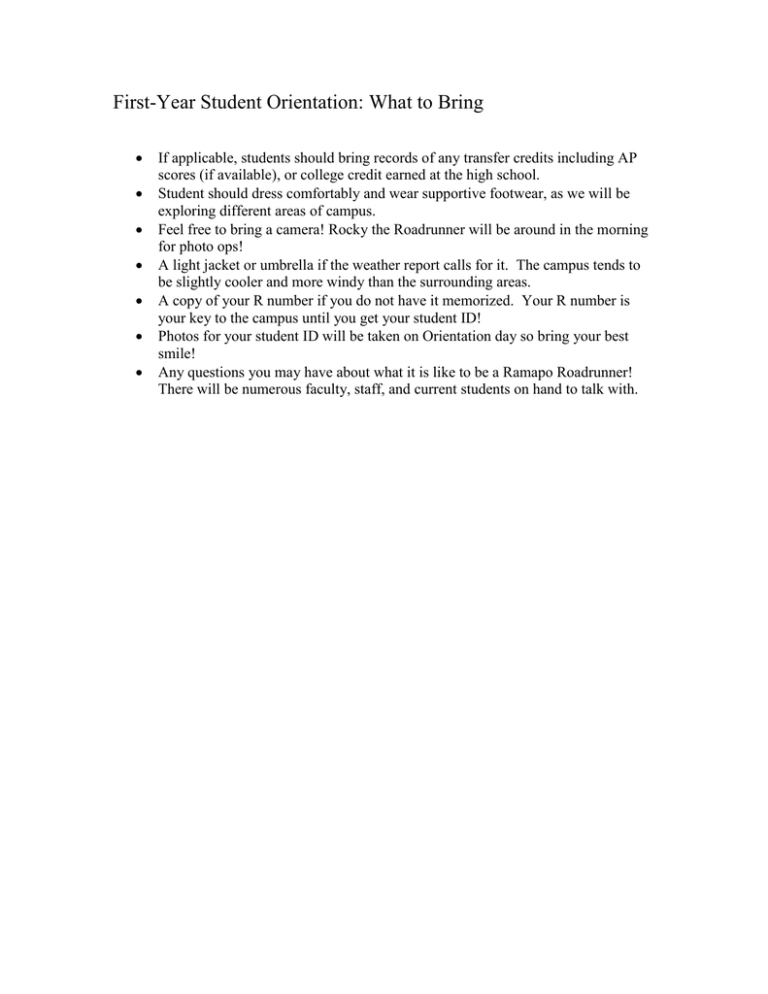 First-Year Student Orientation: What to Bring







If applicable, students should bring records of any transfer credits including AP
scores (if available), or college credit earned at the high school.
Student should dress comfortably and wear supportive footwear, as we will be
exploring different areas of campus.
Feel free to bring a camera! Rocky the Roadrunner will be around in the morning
for photo ops!
A light jacket or umbrella if the weather report calls for it. The campus tends to
be slightly cooler and more windy than the surrounding areas.
A copy of your R number if you do not have it memorized. Your R number is
your key to the campus until you get your student ID!
Photos for your student ID will be taken on Orientation day so bring your best
smile!
Any questions you may have about what it is like to be a Ramapo Roadrunner!
There will be numerous faculty, staff, and current students on hand to talk with.