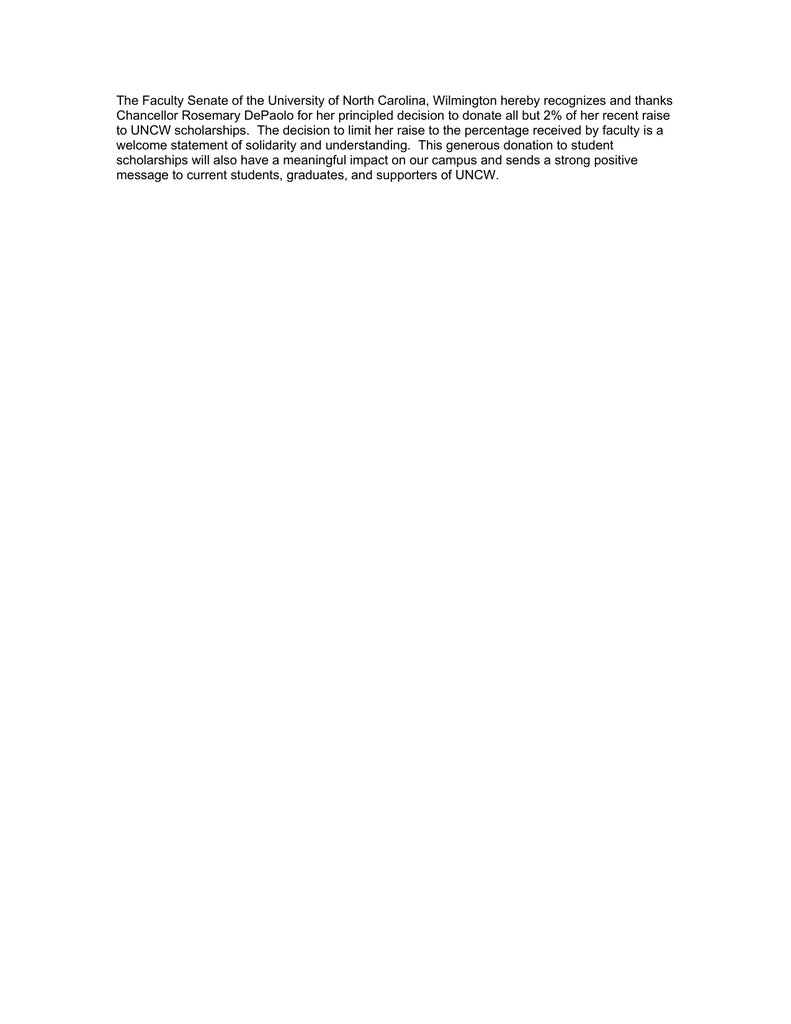 The Faculty Senate of the University of North Carolina, Wilmington hereby recognizes and thanks
Chancellor Rosemary DePaolo for her principled decision to donate all but 2% of her recent raise
to UNCW scholarships. The decision to limit her raise to the percentage received by faculty is a
welcome statement of solidarity and understanding. This generous donation to student
scholarships will also have a meaningful impact on our campus and sends a strong positive
message to current students, graduates, and supporters of UNCW.