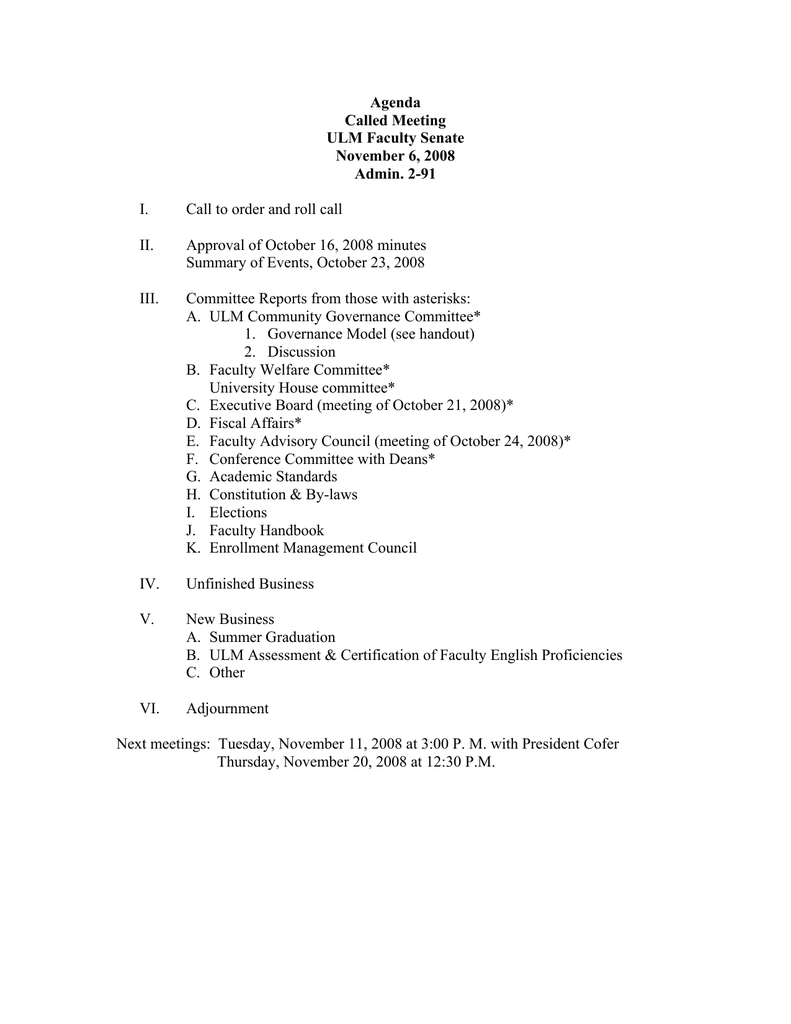 Agenda
Called Meeting
ULM Faculty Senate
November 6, 2008
Admin. 2-91
I.
Call to order and roll call
II.
Approval of October 16, 2008 minutes
Summary of Events, October 23, 2008
III.
Committee Reports from those with asterisks:
A. ULM Community Governance Committee*
1. Governance Model (see handout)
2. Discussion
B. Faculty Welfare Committee*
University House committee*
C. Executive Board (meeting of October 21, 2008)*
D. Fiscal Affairs*
E. Faculty Advisory Council (meeting of October 24, 2008)*
F. Conference Committee with Deans*
G. Academic Standards
H. Constitution & By-laws
I. Elections
J. Faculty Handbook
K. Enrollment Management Council
IV.
Unfinished Business
V.
New Business
A. Summer Graduation
B. ULM Assessment & Certification of Faculty English Proficiencies
C. Other
VI.
Adjournment
Next meetings: Tuesday, November 11, 2008 at 3:00 P. M. with President Cofer
Thursday, November 20, 2008 at 12:30 P.M.