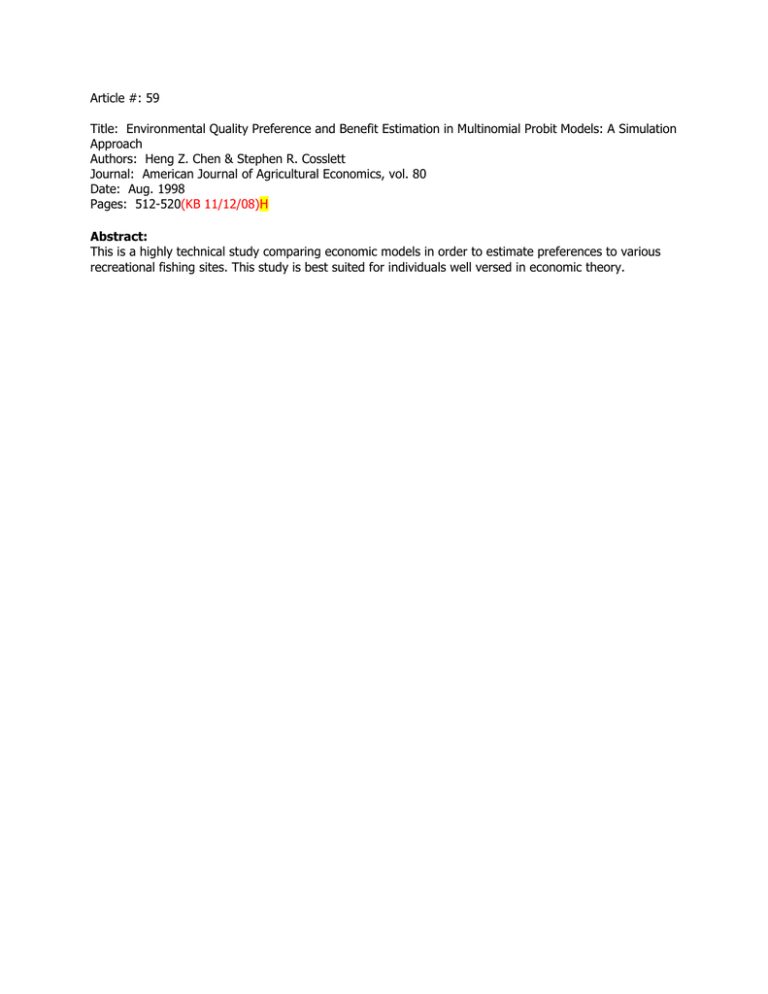 Article #: 59
Title: Environmental Quality Preference and Benefit Estimation in Multinomial Probit Models: A Simulation
Approach
Authors: Heng Z. Chen & Stephen R. Cosslett
Journal: American Journal of Agricultural Economics, vol. 80
Date: Aug. 1998
Pages: 512-520(KB 11/12/08)H
Abstract:
This is a highly technical study comparing economic models in order to estimate preferences to various
recreational fishing sites. This study is best suited for individuals well versed in economic theory.