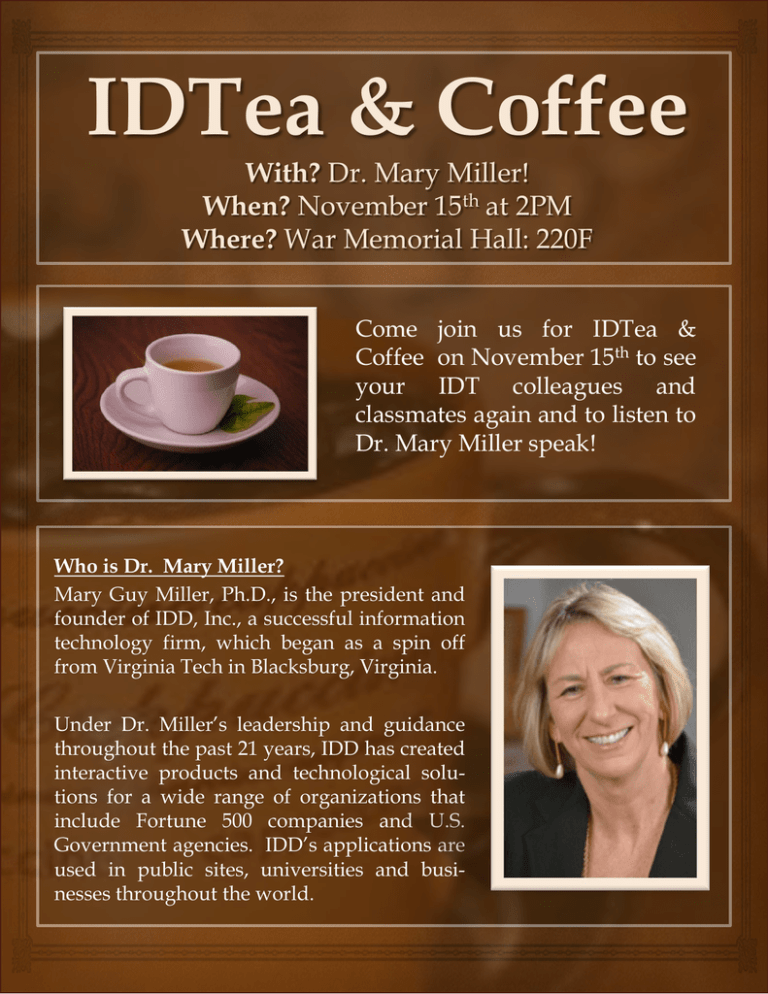 IDTea & Coffee
With? Dr. Mary Miller!
When? November 15th at 2PM
Where? War Memorial Hall: 220F
Come join us for IDTea &
Coffee on November 15th to see
your IDT colleagues and
classmates again and to listen to
Dr. Mary Miller speak!
Who is Dr. Mary Miller?
Mary Guy Miller, Ph.D., is the president and
founder of IDD, Inc., a successful information
technology firm, which began as a spin off
from Virginia Tech in Blacksburg, Virginia.
Under Dr. Miller's leadership and guidance
throughout the past 21 years, IDD has created
interactive products and technological solutions for a wide range of organizations that
include Fortune 500 companies and U.S.
Government agencies. IDD's applications are
used in public sites, universities and businesses throughout the world.