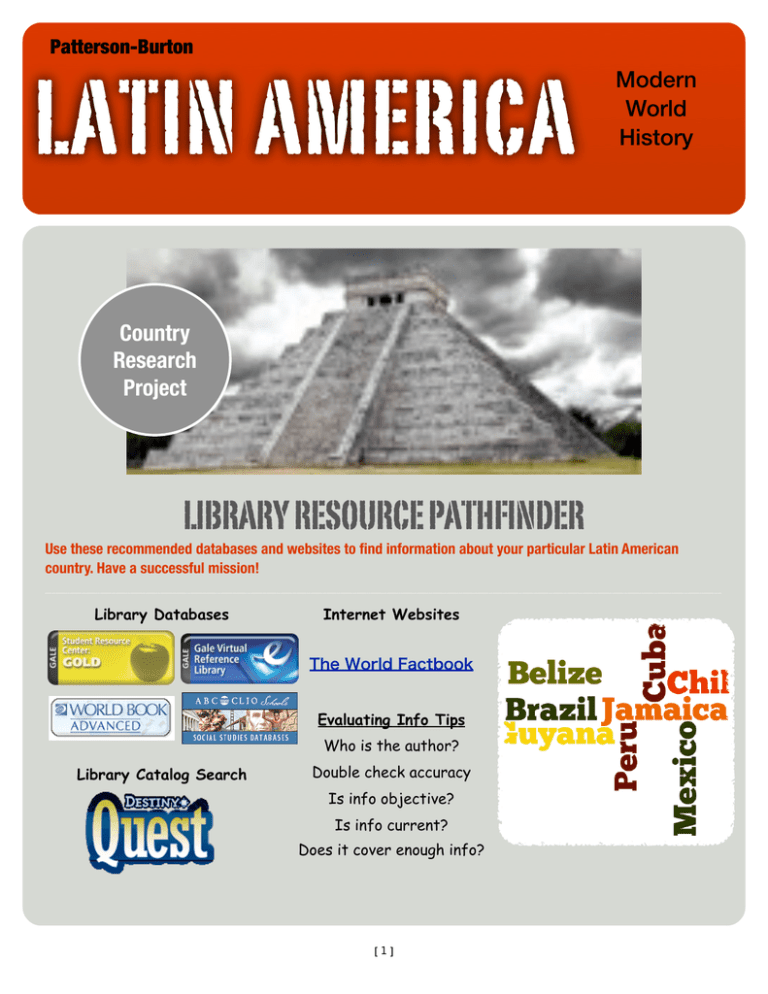 Patterson-Burton
LATIN AMERICA
Modern
World
History
Country
Research
Project
LIBRARY RESOURCE PATHFINDER
Use these recommended databases and websites to find information about your particular Latin American
country. Have a successful mission!
Library Databases
Internet Websites
The World Factbook
Evaluating Info Tips
Who is the author?
Library Catalog Search
Double check accuracy
Is info objective?
Is info current?
Does it cover enough info?
[1]