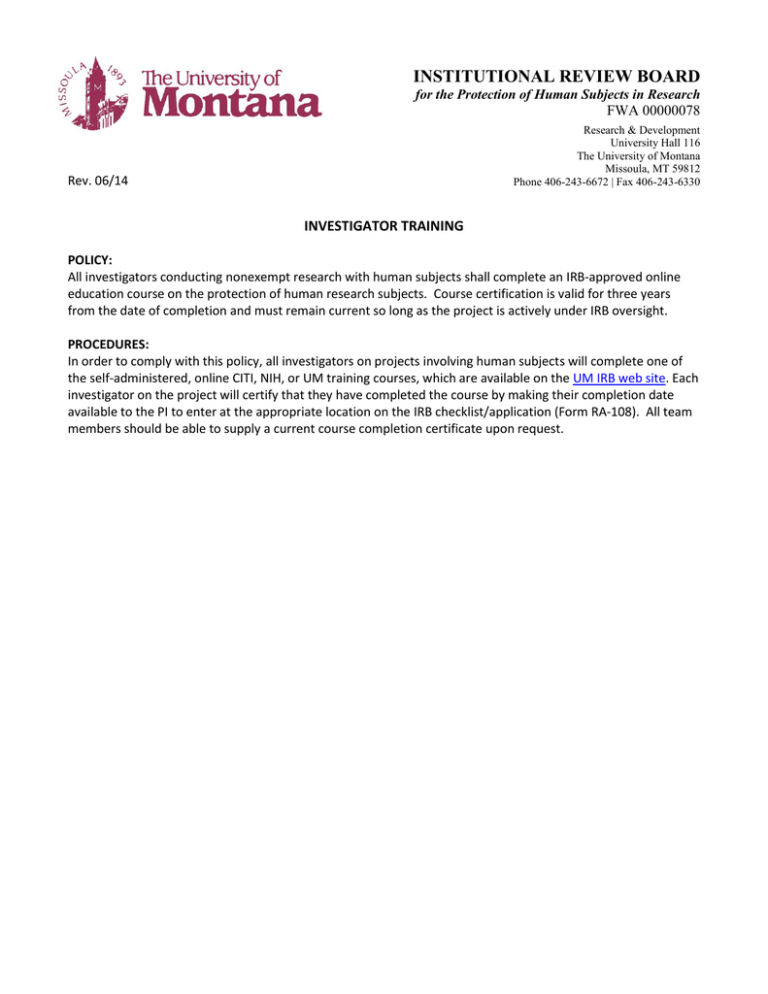 INSTITUTIONAL REVIEW BOARD
for the Protection of Human Subjects in Research
FWA 00000078
Research & Development
University Hall 116
The University of Montana
Missoula, MT 59812
Phone 406-243-6672 | Fax 406-243-6330
Rev. 06/14
INVESTIGATOR TRAINING
POLICY:
All investigators conducting nonexempt research with human subjects shall complete an IRB-approved online
education course on the protection of human research subjects. Course certification is valid for three years
from the date of completion and must remain current so long as the project is actively under IRB oversight.
PROCEDURES:
In order to comply with this policy, all investigators on projects involving human subjects will complete one of
the self-administered, online CITI, NIH, or UM training courses, which are available on the UM IRB web site. Each
investigator on the project will certify that they have completed the course by making their completion date
available to the PI to enter at the appropriate location on the IRB checklist/application (Form RA-108). All team
members should be able to supply a current course completion certificate upon request.