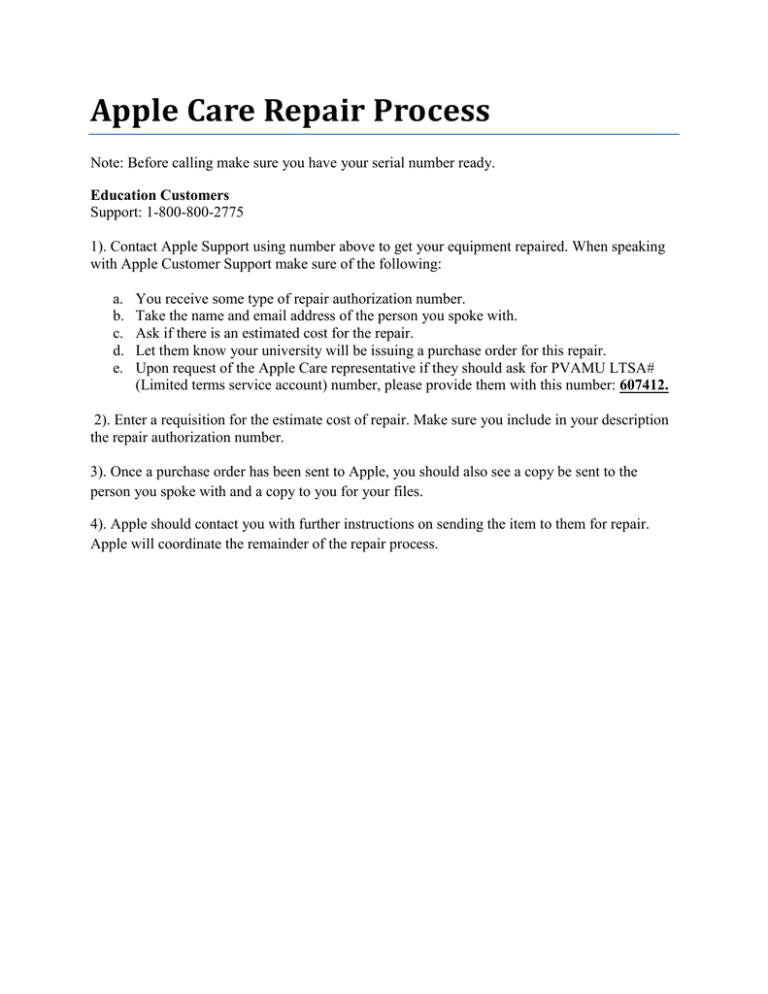 Apple Care Repair Process
Note: Before calling make sure you have your serial number ready.
Education Customers
Support: 1-800-800-2775
1). Contact Apple Support using number above to get your equipment repaired. When speaking
with Apple Customer Support make sure of the following:
a.
b.
c.
d.
e.
You receive some type of repair authorization number.
Take the name and email address of the person you spoke with.
Ask if there is an estimated cost for the repair.
Let them know your university will be issuing a purchase order for this repair.
Upon request of the Apple Care representative if they should ask for PVAMU LTSA#
(Limited terms service account) number, please provide them with this number: 607412.
2). Enter a requisition for the estimate cost of repair. Make sure you include in your description
the repair authorization number.
3). Once a purchase order has been sent to Apple, you should also see a copy be sent to the
person you spoke with and a copy to you for your files.
4). Apple should contact you with further instructions on sending the item to them for repair.
Apple will coordinate the remainder of the repair process.