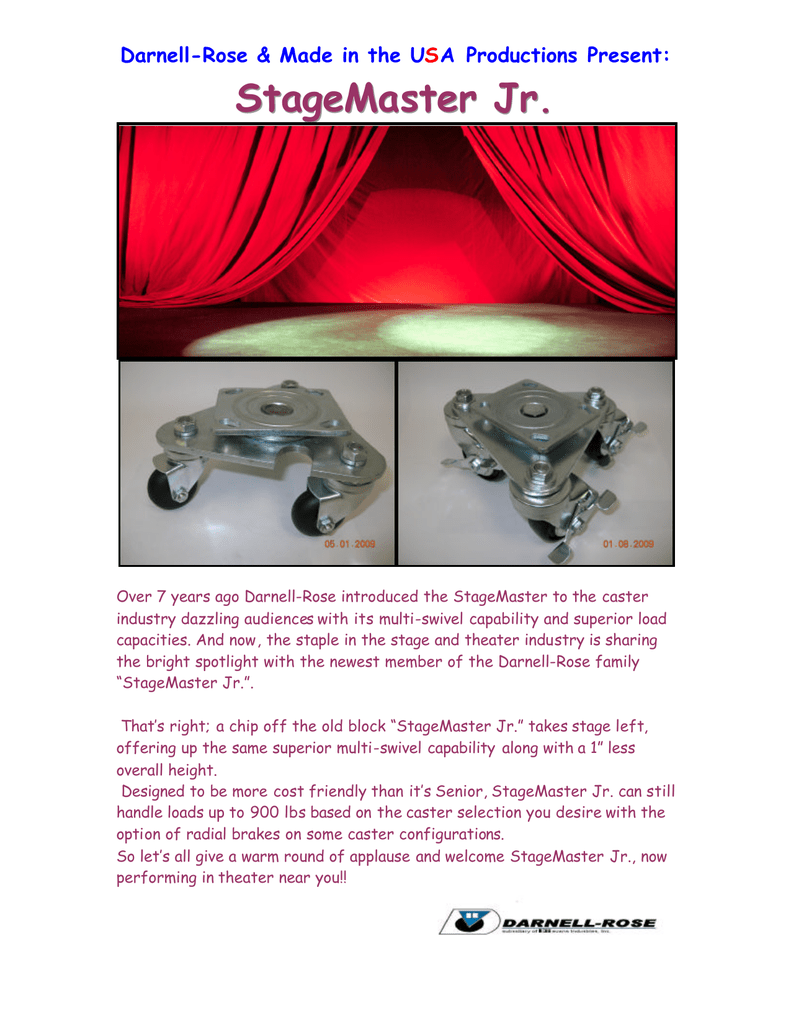 Darnell-Rose & Made in the USA Productions Present:
StageMaster Jr.
Over 7 years ago Darnell-Rose introduced the StageMaster to the caster
industry dazzling audiences with its multi-swivel capability and superior load
capacities. And now, the staple in the stage and theater industry is sharing
the bright spotlight with the newest member of the Darnell-Rose family
"StageMaster Jr.".
That's right; a chip off the old block "StageMaster Jr." takes stage left,
offering up the same superior multi-swivel capability along with a 1" less
overall height.
Designed to be more cost friendly than it's Senior, StageMaster Jr. can still
handle loads up to 900 lbs based on the caster selection you desire with the
option of radial brakes on some caster configurations.
So let's all give a warm round of applause and welcome StageMaster Jr., now
performing in theater near you!!