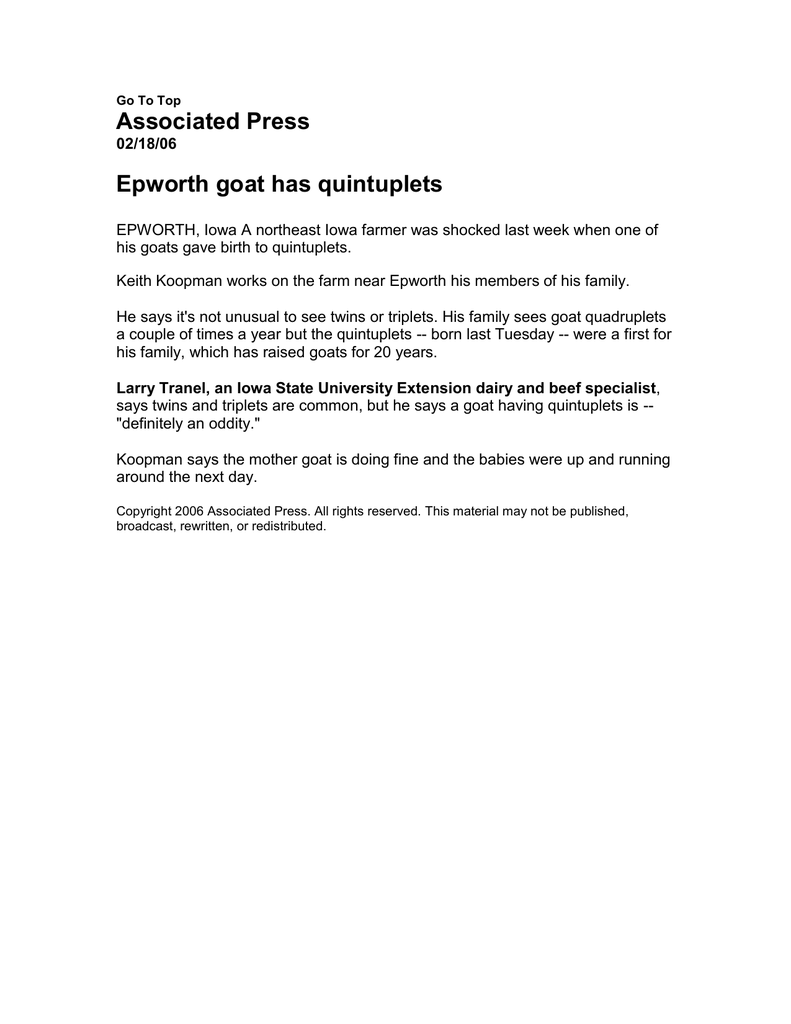 Go To Top
Associated Press
02/18/06
Epworth goat has quintuplets
EPWORTH, Iowa A northeast Iowa farmer was shocked last week when one of
his goats gave birth to quintuplets.
Keith Koopman works on the farm near Epworth his members of his family.
He says it's not unusual to see twins or triplets. His family sees goat quadruplets
a couple of times a year but the quintuplets -- born last Tuesday -- were a first for
his family, which has raised goats for 20 years.
Larry Tranel, an Iowa State University Extension dairy and beef specialist,
says twins and triplets are common, but he says a goat having quintuplets is -"definitely an oddity."
Koopman says the mother goat is doing fine and the babies were up and running
around the next day.
Copyright 2006 Associated Press. All rights reserved. This material may not be published,
broadcast, rewritten, or redistributed.