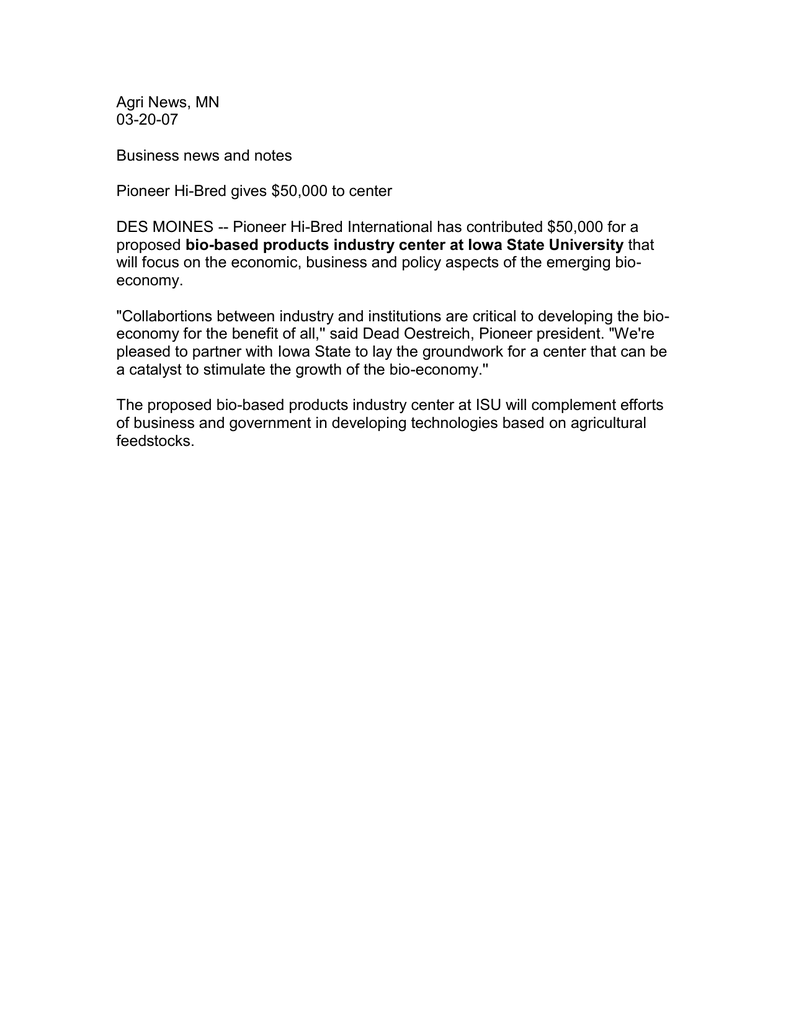 Agri News, MN
03-20-07
Business news and notes
Pioneer Hi-Bred gives $50,000 to center
DES MOINES -- Pioneer Hi-Bred International has contributed $50,000 for a
proposed bio-based products industry center at Iowa State University that
will focus on the economic, business and policy aspects of the emerging bioeconomy.
"Collabortions between industry and institutions are critical to developing the bioeconomy for the benefit of all,'' said Dead Oestreich, Pioneer president. "We're
pleased to partner with Iowa State to lay the groundwork for a center that can be
a catalyst to stimulate the growth of the bio-economy.''
The proposed bio-based products industry center at ISU will complement efforts
of business and government in developing technologies based on agricultural
feedstocks.