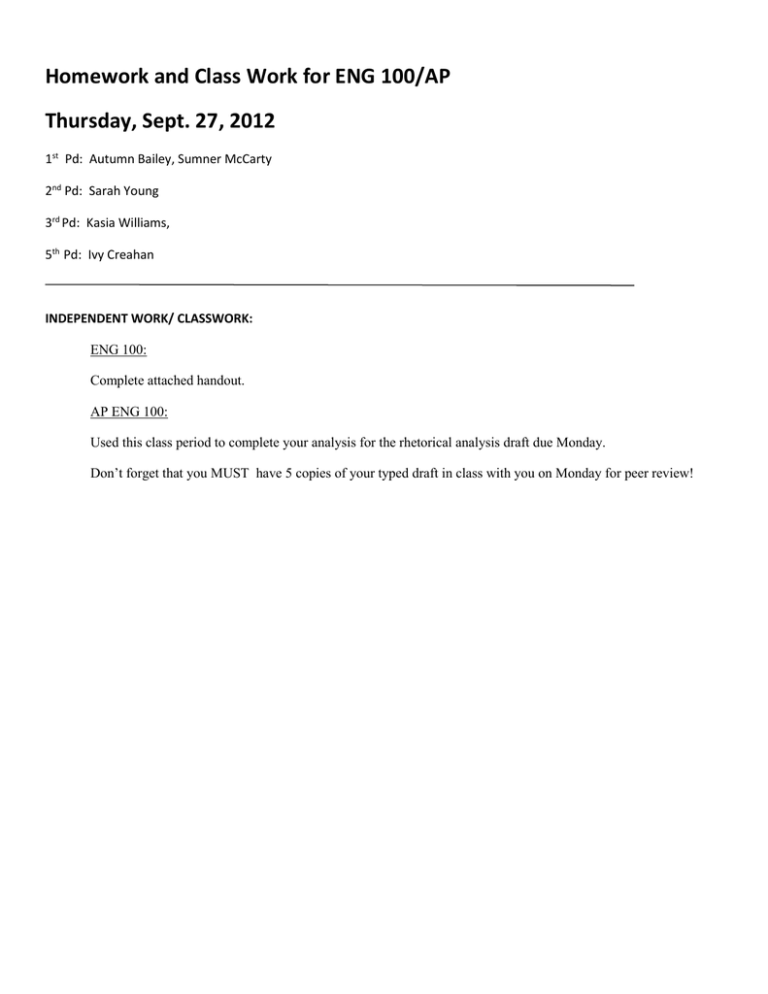 Homework and Class Work for ENG 100/AP
Thursday, Sept. 27, 2012
1st Pd: Autumn Bailey, Sumner McCarty
2nd Pd: Sarah Young
3rd Pd: Kasia Williams,
5th Pd: Ivy Creahan
INDEPENDENT WORK/ CLASSWORK:
ENG 100:
Complete attached handout.
AP ENG 100:
Used this class period to complete your analysis for the rhetorical analysis draft due Monday.
Don't forget that you MUST have 5 copies of your typed draft in class with you on Monday for peer review!