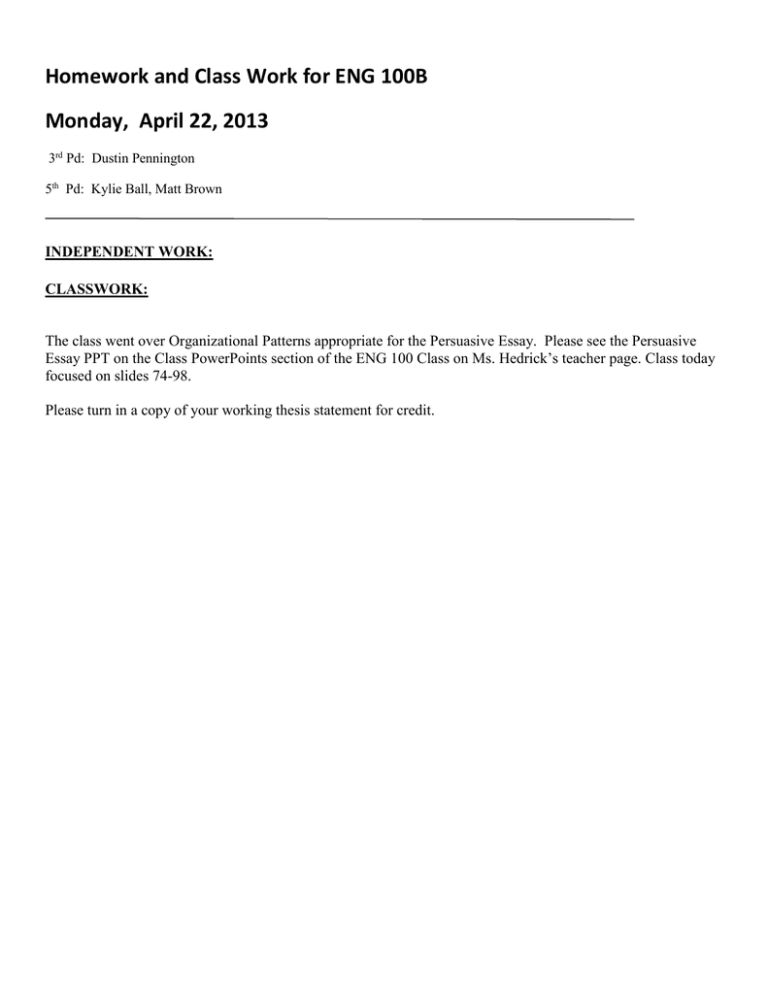 Homework and Class Work for ENG 100B
Monday, April 22, 2013
3rd Pd: Dustin Pennington
5th Pd: Kylie Ball, Matt Brown
INDEPENDENT WORK:
CLASSWORK:
The class went over Organizational Patterns appropriate for the Persuasive Essay. Please see the Persuasive
Essay PPT on the Class PowerPoints section of the ENG 100 Class on Ms. Hedrick's teacher page. Class today
focused on slides 74-98.
Please turn in a copy of your working thesis statement for credit.