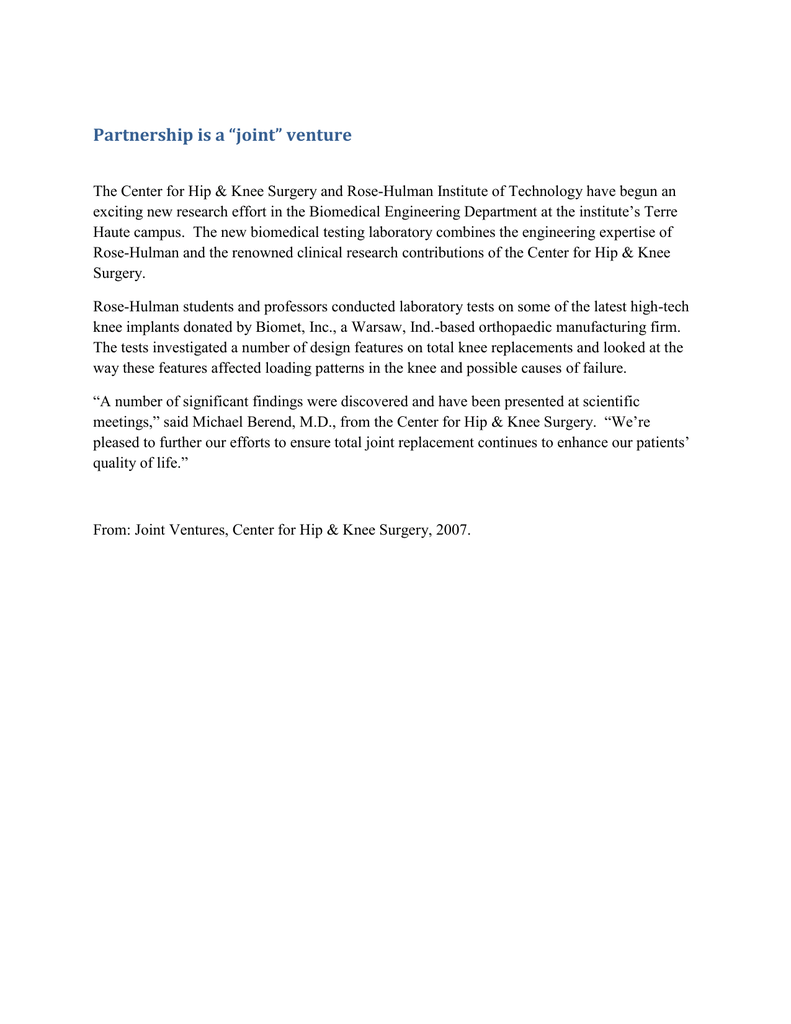 Partnership is a "joint" venture
The Center for Hip & Knee Surgery and Rose-Hulman Institute of Technology have begun an
exciting new research effort in the Biomedical Engineering Department at the institute's Terre
Haute campus. The new biomedical testing laboratory combines the engineering expertise of
Rose-Hulman and the renowned clinical research contributions of the Center for Hip & Knee
Surgery.
Rose-Hulman students and professors conducted laboratory tests on some of the latest high-tech
knee implants donated by Biomet, Inc., a Warsaw, Ind.-based orthopaedic manufacturing firm.
The tests investigated a number of design features on total knee replacements and looked at the
way these features affected loading patterns in the knee and possible causes of failure.
"A number of significant findings were discovered and have been presented at scientific
meetings," said Michael Berend, M.D., from the Center for Hip & Knee Surgery. "We're
pleased to further our efforts to ensure total joint replacement continues to enhance our patients'
quality of life."
From: Joint Ventures, Center for Hip & Knee Surgery, 2007.