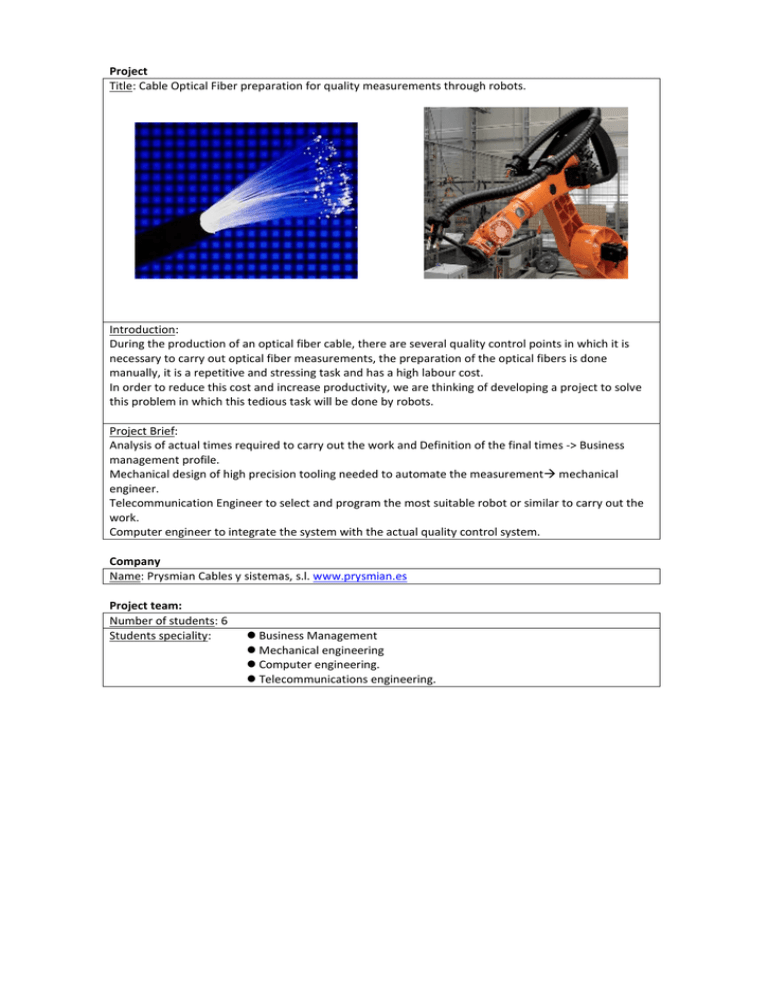 Project
Title: Cable Optical Fiber preparation for quality measurements through robots.
Introduction:
During the production of an optical fiber cable, there are several quality control points in which it is
necessary to carry out optical fiber measurements, the preparation of the optical fibers is done
manually, it is a repetitive and stressing task and has a high labour cost.
In order to reduce this cost and increase productivity, we are thinking of developing a project to solve
this problem in which this tedious task will be done by robots.
Project Brief:
Analysis of actual times required to carry out the work and Definition of the final times -> Business
management profile.
Mechanical design of high precision tooling needed to automate the measurement mechanical
engineer.
Telecommunication Engineer to select and program the most suitable robot or similar to carry out the
work.
Computer engineer to integrate the system with the actual quality control system.
Company
Name: Prysmian Cables y sistemas, s.l. www.prysmian.es
Project team:
Number of students: 6
Students speciality:
Business Management
Mechanical engineering
Computer engineering.
Telecommunications engineering.