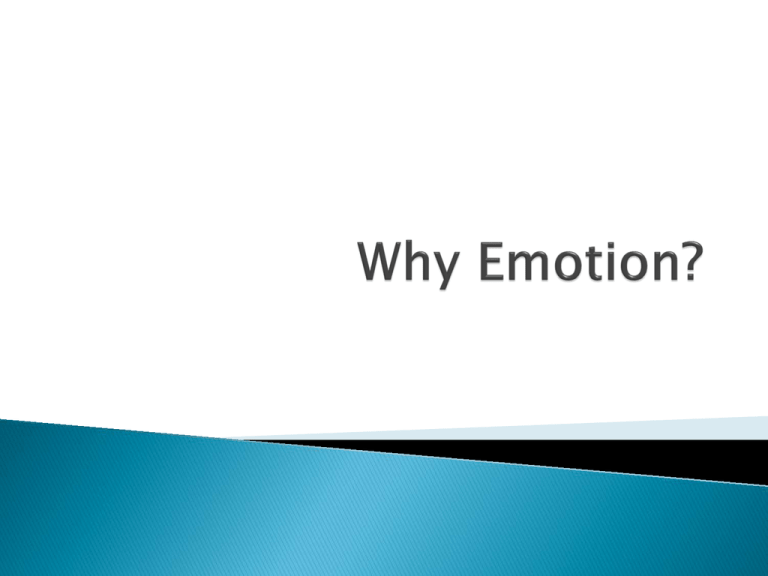 


1st choice of a PhD theme - lexicon of light
effects
Start > theories of perception
Searches in corpora for the lexicon > found
more examples related to facial expression of
emotion or attitude than light




Gavin's eyes shone rapturously as he ran off
stage and gripped Josh enthusiastically by the
arms. (BNC)
The prince's eyes sparkled with merriment
Behind dark glasses, her hazel eyes gleamed
and she smiled
Christine's eyes glittered angrily as she
looked up.


Previous work not lost
Perception requires study of:
◦ Physical processes
◦ Psychological influences

Examples drew attention to:
◦ Facial expression of emotions
◦ 'Descriptive polysemy'

AND – 'Emotion' = a much bigger subject!






Philosophy
Psychology
Mind/brain debate
Human v. artificial intelligence
Information technology
Linguistics
◦ The lexicon
◦ Syntax
◦ Semantics

And many interesting debates……

You find Emotion as interesting as we do!