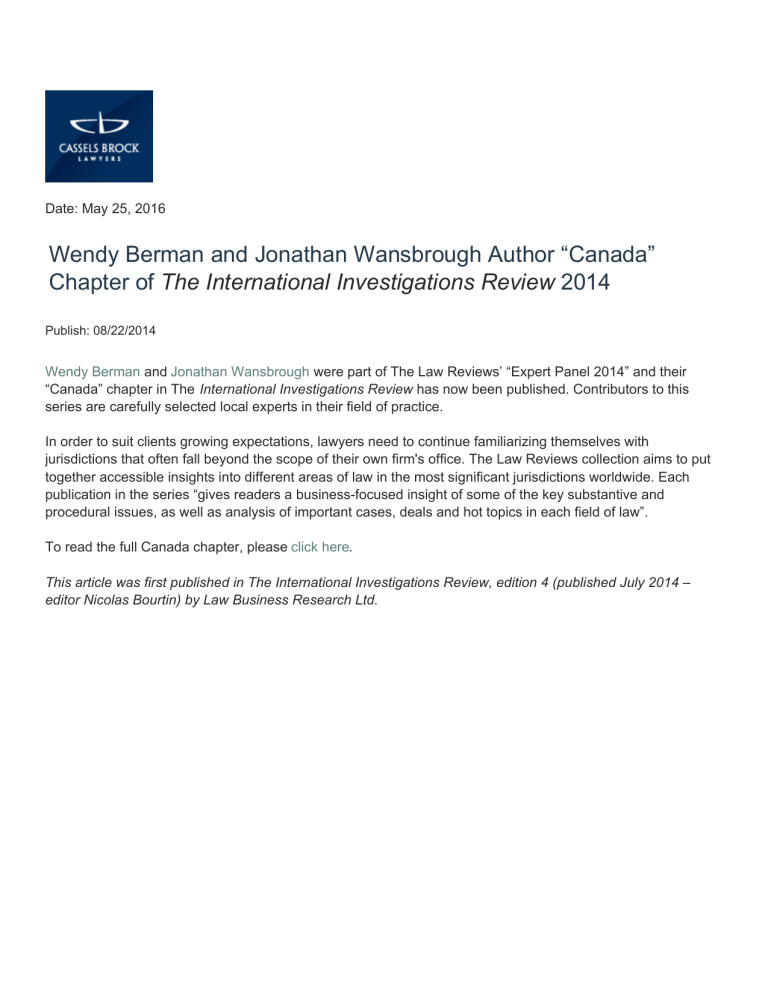 Date: May 25, 2016
Wendy Berman and Jonathan Wansbrough Author "Canada"
Chapter of The International Investigations Review 2014
Publish: 08/22/2014
Wendy Berman and Jonathan Wansbrough were part of The Law Reviews' "Expert Panel 2014" and their
"Canada" chapter in The International Investigations Review has now been published. Contributors to this series are carefully selected local experts in their field of practice.
In order to suit clients growing expectations, lawyers need to continue familiarizing themselves with jurisdictions that often fall beyond the scope of their own firm's office. The Law Reviews collection aims to put together accessible insights into different areas of law in the most significant jurisdictions worldwide. Each publication in the series "gives readers a business-focused insight of some of the key substantive and procedural issues, as well as analysis of important cases, deals and hot topics in each field of law".
To read the full Canada chapter, please click here .
This article was first published in The International Investigations Review, edition 4 (published July 2014 – editor Nicolas Bourtin) by Law Business Research Ltd.