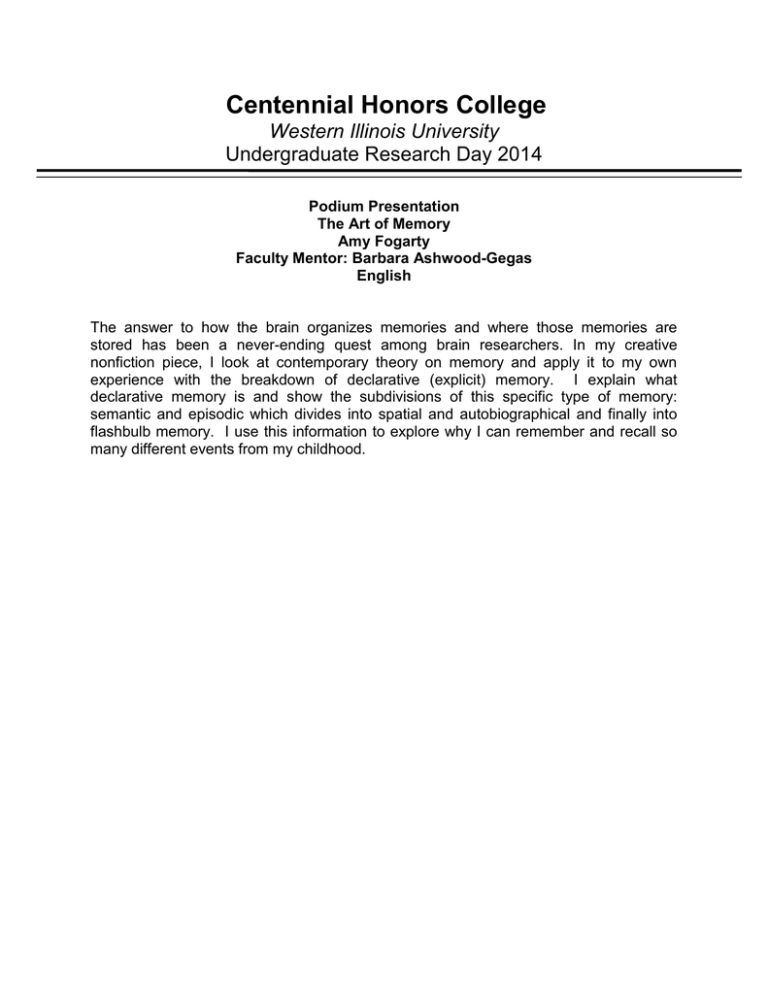 Centennial Honors College
Western Illinois University
Undergraduate Research Day 2014
Podium Presentation
The Art of Memory
Amy Fogarty
Faculty Mentor: Barbara Ashwood-Gegas
English
The answer to how the brain organizes memories and where those memories are
stored has been a never-ending quest among brain researchers. In my creative
nonfiction piece, I look at contemporary theory on memory and apply it to my own
experience with the breakdown of declarative (explicit) memory. I explain what
declarative memory is and show the subdivisions of this specific type of memory:
semantic and episodic which divides into spatial and autobiographical and finally into
flashbulb memory. I use this information to explore why I can remember and recall so
many different events from my childhood.