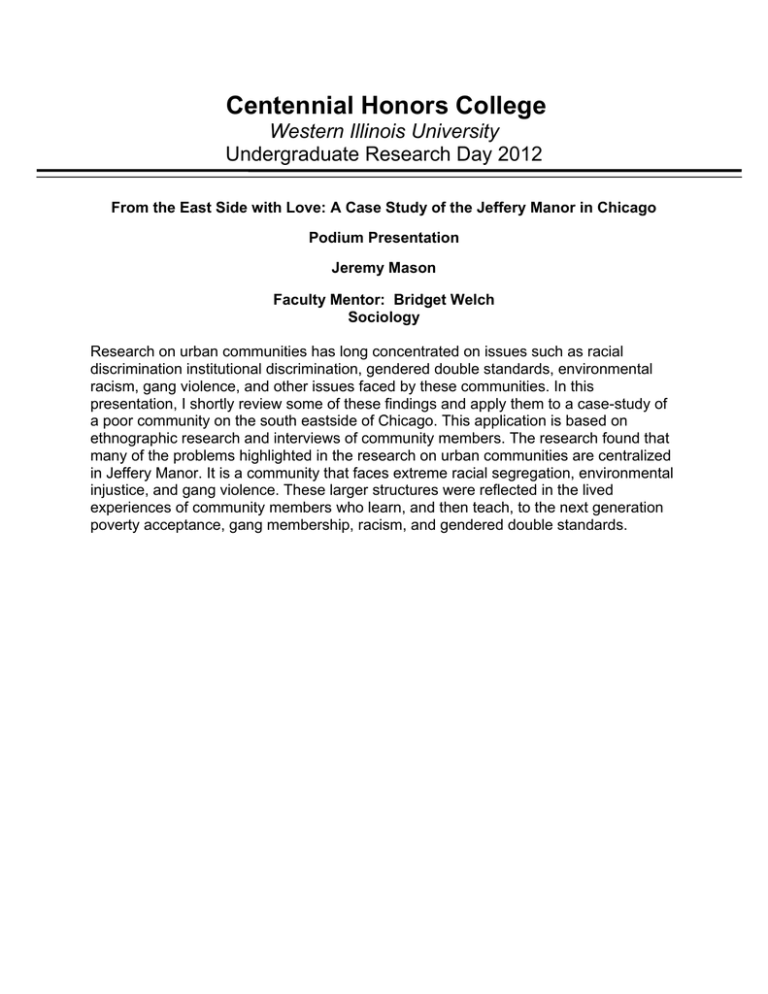 Centennial Honors College
Western Illinois University
Undergraduate Research Day 2012
From the East Side with Love: A Case Study of the Jeffery Manor in Chicago
Podium Presentation
Jeremy Mason
Faculty Mentor: Bridget Welch
Sociology
Research on urban communities has long concentrated on issues such as racial
discrimination institutional discrimination, gendered double standards, environmental
racism, gang violence, and other issues faced by these communities. In this
presentation, I shortly review some of these findings and apply them to a case-study of
a poor community on the south eastside of Chicago. This application is based on
ethnographic research and interviews of community members. The research found that
many of the problems highlighted in the research on urban communities are centralized
in Jeffery Manor. It is a community that faces extreme racial segregation, environmental
injustice, and gang violence. These larger structures were reflected in the lived
experiences of community members who learn, and then teach, to the next generation
poverty acceptance, gang membership, racism, and gendered double standards.