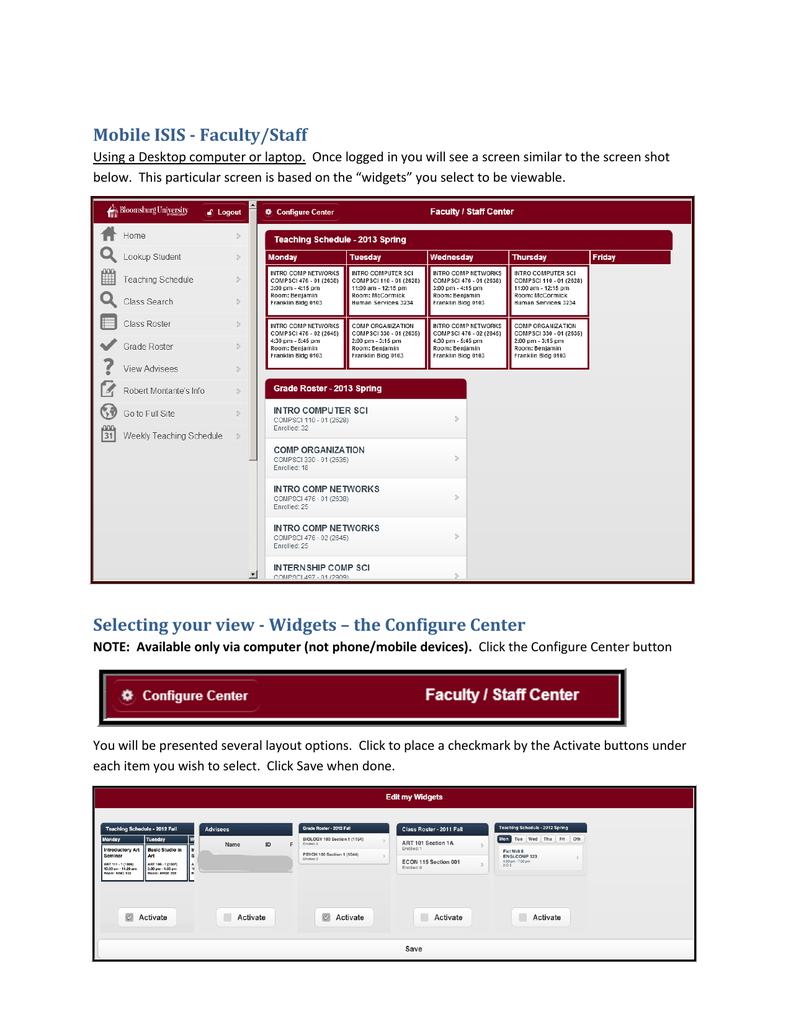 Mobile ISIS - Faculty/Staff
Using a Desktop computer or laptop. Once logged in you will see a screen similar to the screen shot
below. This particular screen is based on the "widgets" you select to be viewable.
Selecting your view - Widgets – the Configure Center
NOTE: Available only via computer (not phone/mobile devices). Click the Configure Center button
You will be presented several layout options. Click to place a checkmark by the Activate buttons under
each item you wish to select. Click Save when done.