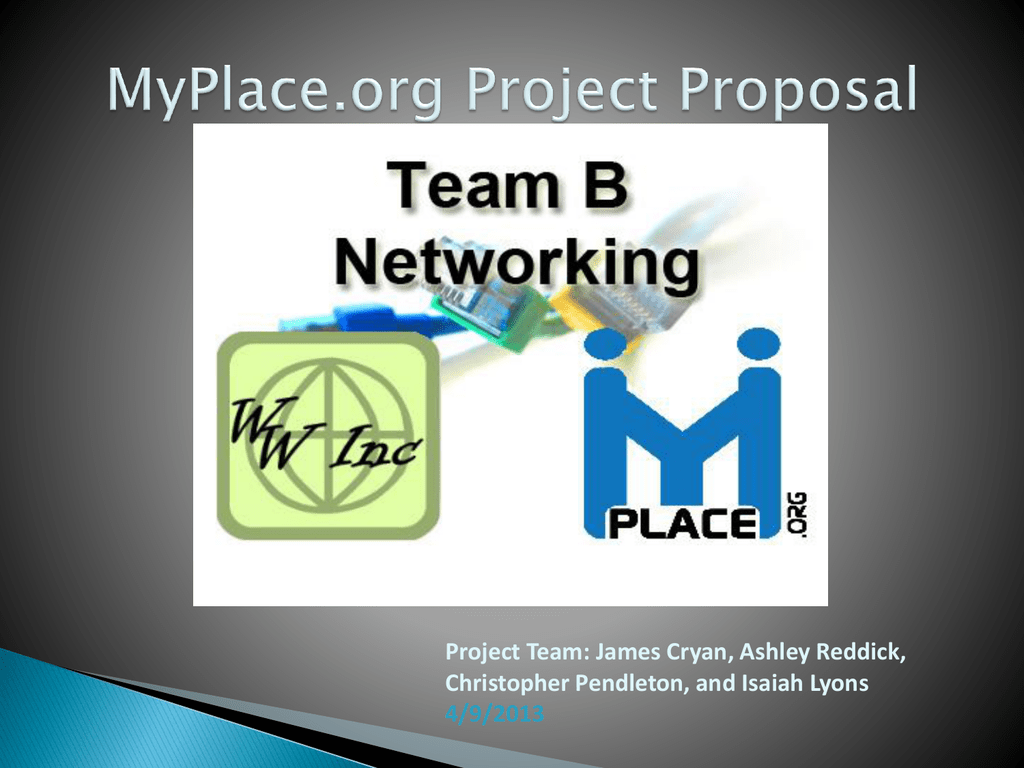 Project Team: James Cryan, Ashley Reddick,
Christopher Pendleton, and Isaiah Lyons
4/9/2013





Create a network that supporting the website,
customers, and Web Widgets.
Provide up-to-date security, audits, and
protocols of the new site.
Maintain a network that has scalability for the
growth of user base.
Maintain uptime.
Provide professional network solutions in the
exists of Web Widgets.





Provide excellent security protections for Web
Widgets and their customers.
Provide good software for Web Widgets.
Provide Up-to-date protocols.
Control environment for remote access.
Implementation physical network equipment.




Provide excellent communications with
customers using live chat, email, phone and
etc.
Provide excellent e-commerce.
Provide excellent software communication for
Web Server and Live Cam.
Unified Communications ◦ HP Unified Communications will help control the
social media such as fax, voice, IM messaging, and
etc.



As requested, the project provide excellent
ways how to manage the cost of upgrade and
expanding in the next three years.
A financial spreadsheet was created to show
actual cost of upgrading and expanding.
Based on the results, our budget match well
below the company provided. This help save
money for Web Widgets!
Application
Application
Type
Internet
Information
Store
Apache HTTP
Server
Cactus
Web server
software
Volusion
Velaro Live
Chat
Web server
software
Test
framework for
unit testing
server-side
java code
eCommerce
software
Live chat
software
New
Application?
(Y or N)
No
Criticality
Cost of
Downtime
Acceptable
MTBF
Level 4
$22,000/hr
1,800,000
No
Level 4
$15,000/hr
1,600,000
No
Level 4
$1,200/hr
1,000,000
No
Level 4
$12,500/hr
1,600,000
No
Level 3
N/A
750,000




In future expansion, Web Widgets will be
using IPv6 address to support their protocols.
All systems are planning to be expanding
within the next three years.
The expansion is including uptime goals and
schedule that support within the next three
years.
Within next year, uptime goals is to expand
up to 1,000 users and more.



Testing and Optimizing Network Design is
part of processing the final results of the
network.
Timeline is providing the schedule of
estimated time for the project to be
completed.
The project is expected to be completed
within the next 4 – 5 months.