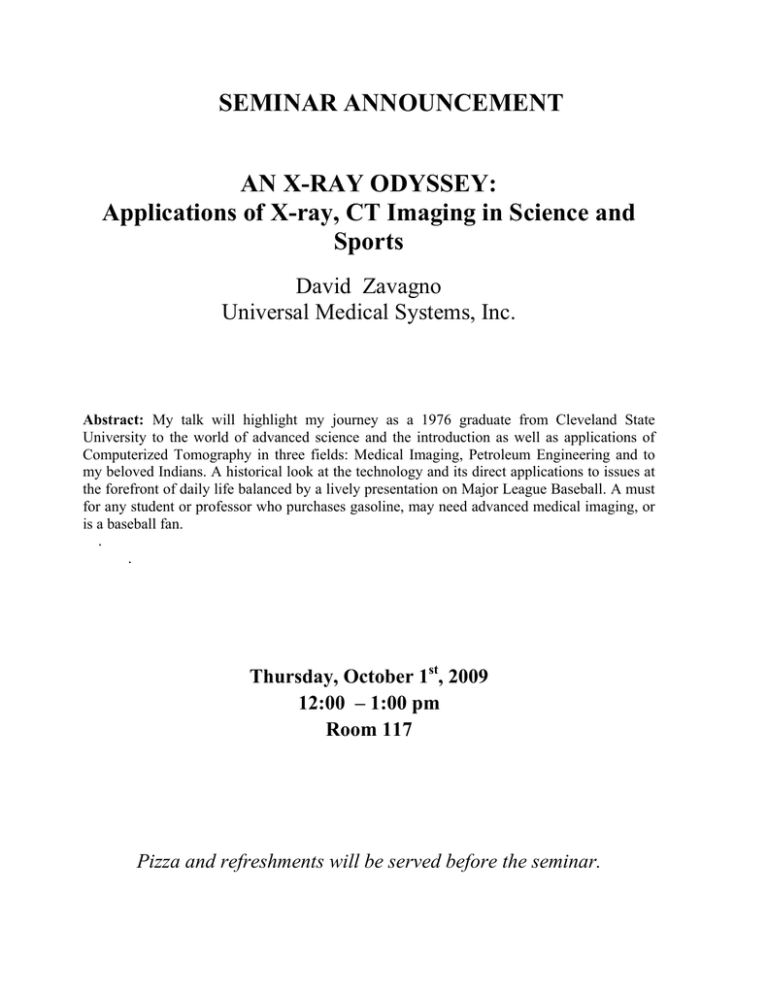 SEMINAR ANNOUNCEMENT
AN X-RAY ODYSSEY:
Applications of X-ray, CT Imaging in Science and
Sports
David Zavagno
Universal Medical Systems, Inc.
Abstract: My talk will highlight my journey as a 1976 graduate from Cleveland State
University to the world of advanced science and the introduction as well as applications of
Computerized Tomography in three fields: Medical Imaging, Petroleum Engineering and to
my beloved Indians. A historical look at the technology and its direct applications to issues at
the forefront of daily life balanced by a lively presentation on Major League Baseball. A must
for any student or professor who purchases gasoline, may need advanced medical imaging, or
is a baseball fan.
.
.
Thursday, October 1st, 2009
12:00 – 1:00 pm
Room 117
Pizza and refreshments will be served before the seminar.