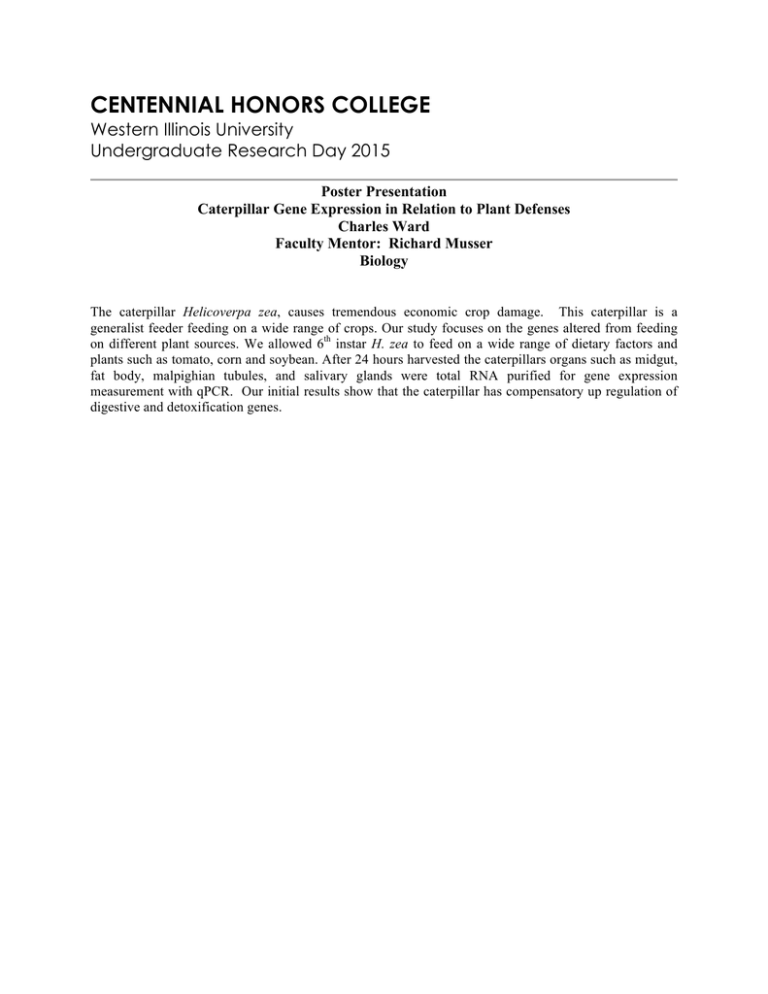 CENTENNIAL HONORS COLLEGE
Western Illinois University
Undergraduate Research Day 2015
Poster Presentation
Caterpillar Gene Expression in Relation to Plant Defenses
Charles Ward
Faculty Mentor: Richard Musser
Biology
The caterpillar Helicoverpa zea, causes tremendous economic crop damage. This caterpillar is a
generalist feeder feeding on a wide range of crops. Our study focuses on the genes altered from feeding
on different plant sources. We allowed 6th instar H. zea to feed on a wide range of dietary factors and
plants such as tomato, corn and soybean. After 24 hours harvested the caterpillars organs such as midgut,
fat body, malpighian tubules, and salivary glands were total RNA purified for gene expression
measurement with qPCR. Our initial results show that the caterpillar has compensatory up regulation of
digestive and detoxification genes.