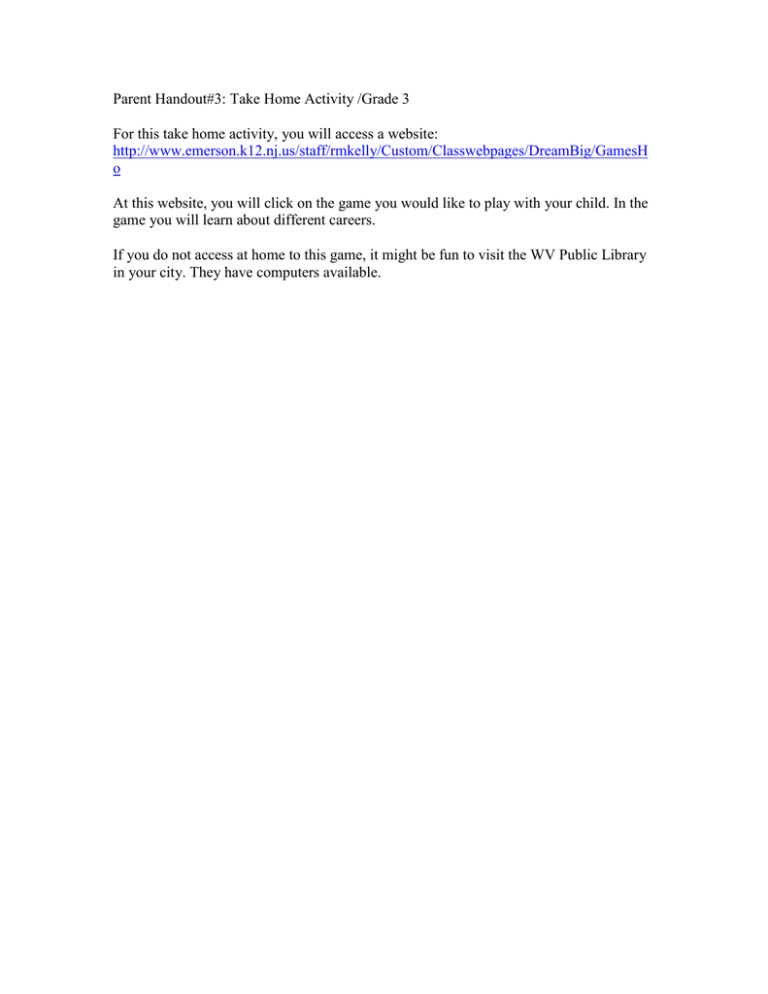 Parent Handout#3: Take Home Activity /Grade 3
For this take home activity, you will access a website:
http://www.emerson.k12.nj.us/staff/rmkelly/Custom/Classwebpages/DreamBig/GamesH
o
At this website, you will click on the game you would like to play with your child. In the
game you will learn about different careers.
If you do not access at home to this game, it might be fun to visit the WV Public Library
in your city. They have computers available.