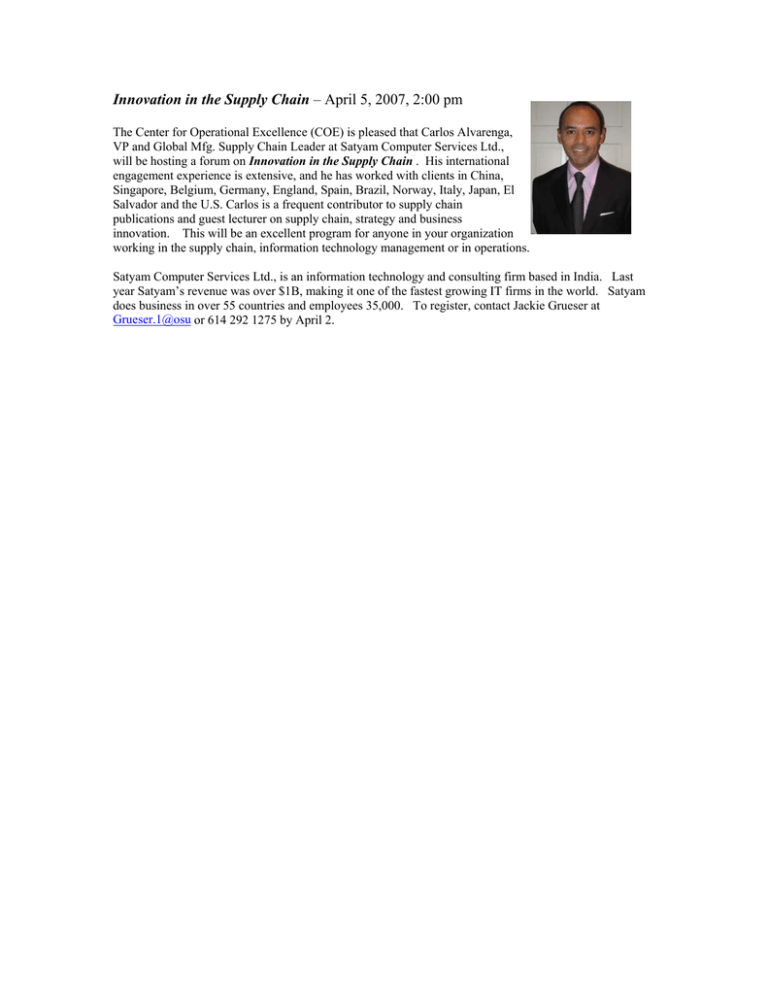 Innovation in the Supply Chain – April 5, 2007, 2:00 pm
The Center for Operational Excellence (COE) is pleased that Carlos Alvarenga,
VP and Global Mfg. Supply Chain Leader at Satyam Computer Services Ltd.,
will be hosting a forum on Innovation in the Supply Chain . His international
engagement experience is extensive, and he has worked with clients in China,
Singapore, Belgium, Germany, England, Spain, Brazil, Norway, Italy, Japan, El
Salvador and the U.S. Carlos is a frequent contributor to supply chain
publications and guest lecturer on supply chain, strategy and business
innovation. This will be an excellent program for anyone in your organization
working in the supply chain, information technology management or in operations.
Satyam Computer Services Ltd., is an information technology and consulting firm based in India. Last
year Satyam's revenue was over $1B, making it one of the fastest growing IT firms in the world. Satyam
does business in over 55 countries and employees 35,000. To register, contact Jackie Grueser at
Grueser.1@osu or 614 292 1275 by April 2.