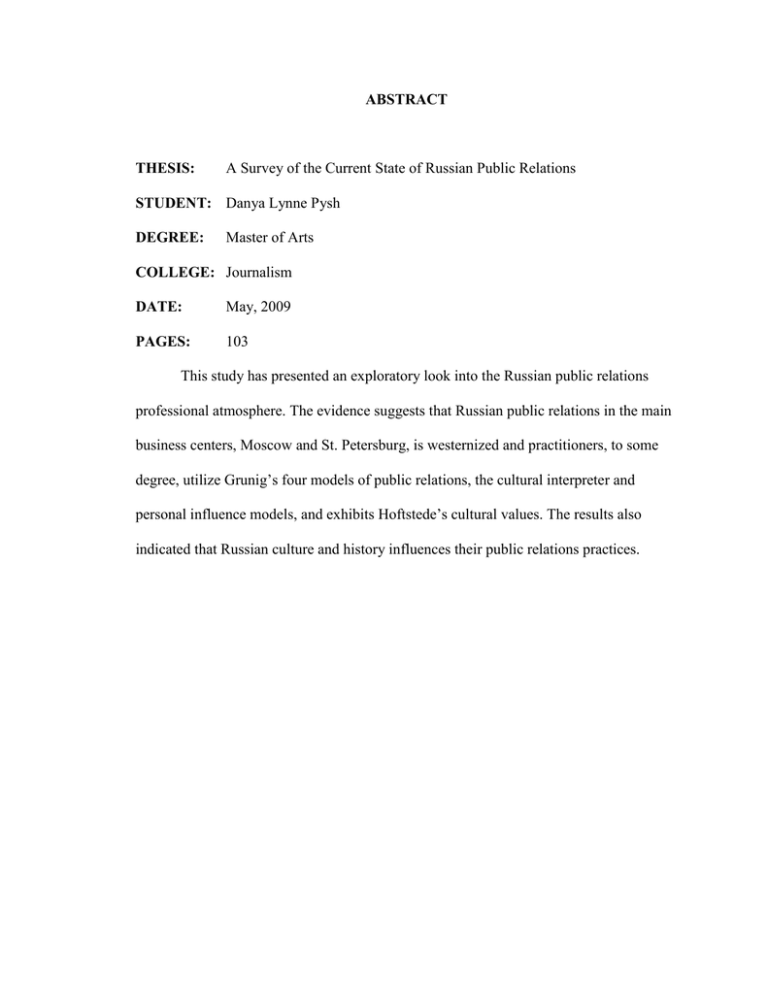 ABSTRACT
THESIS:
A Survey of the Current State of Russian Public Relations
STUDENT: Danya Lynne Pysh
DEGREE:
Master of Arts
COLLEGE: Journalism
DATE:
May, 2009
PAGES:
103
This study has presented an exploratory look into the Russian public relations
professional atmosphere. The evidence suggests that Russian public relations in the main
business centers, Moscow and St. Petersburg, is westernized and practitioners, to some
degree, utilize Grunig's four models of public relations, the cultural interpreter and
personal influence models, and exhibits Hoftstede's cultural values. The results also
indicated that Russian culture and history influences their public relations practices.