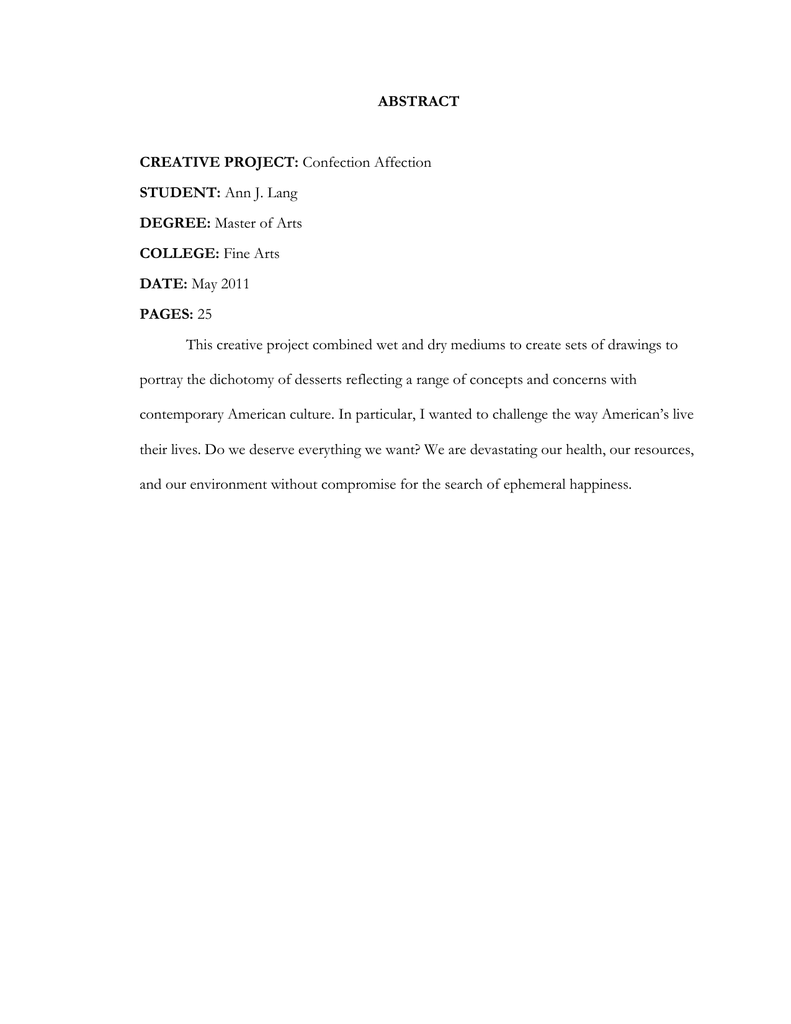 ABSTRACT
CREATIVE PROJECT: Confection Affection
STUDENT: Ann J. Lang
DEGREE: Master of Arts
COLLEGE: Fine Arts
DATE: May 2011
PAGES: 25
This creative project combined wet and dry mediums to create sets of drawings to
portray the dichotomy of desserts reflecting a range of concepts and concerns with
contemporary American culture. In particular, I wanted to challenge the way American's live
their lives. Do we deserve everything we want? We are devastating our health, our resources,
and our environment without compromise for the search of ephemeral happiness.