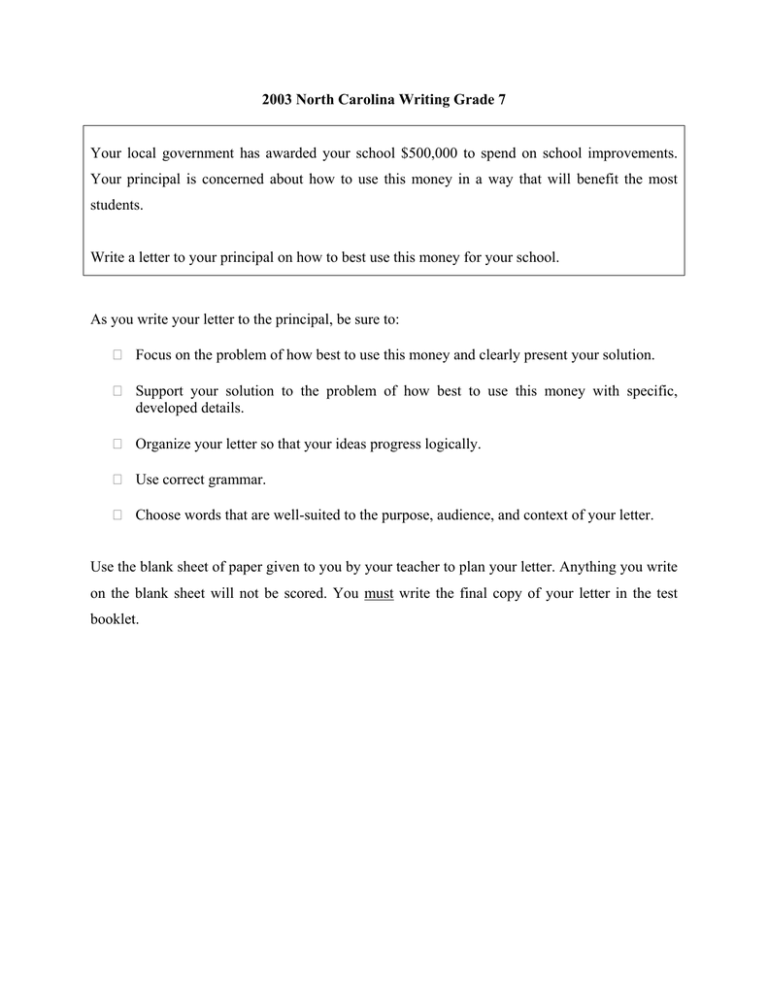 2003 North Carolina Writing Grade 7
Your local government has awarded your school $500,000 to spend on school improvements.
Your principal is concerned about how to use this money in a way that will benefit the most
students.
Write a letter to your principal on how to best use this money for your school.
As you write your letter to the principal, be sure to:
Focus on the problem of how best to use this money and clearly present your solution.
Support your solution to the problem of how best to use this money with specific,
developed details.
Organize your letter so that your ideas progress logically.
Use correct grammar.
Choose words that are well-suited to the purpose, audience, and context of your letter.
Use the blank sheet of paper given to you by your teacher to plan your letter. Anything you write
on the blank sheet will not be scored. You must write the final copy of your letter in the test
booklet.