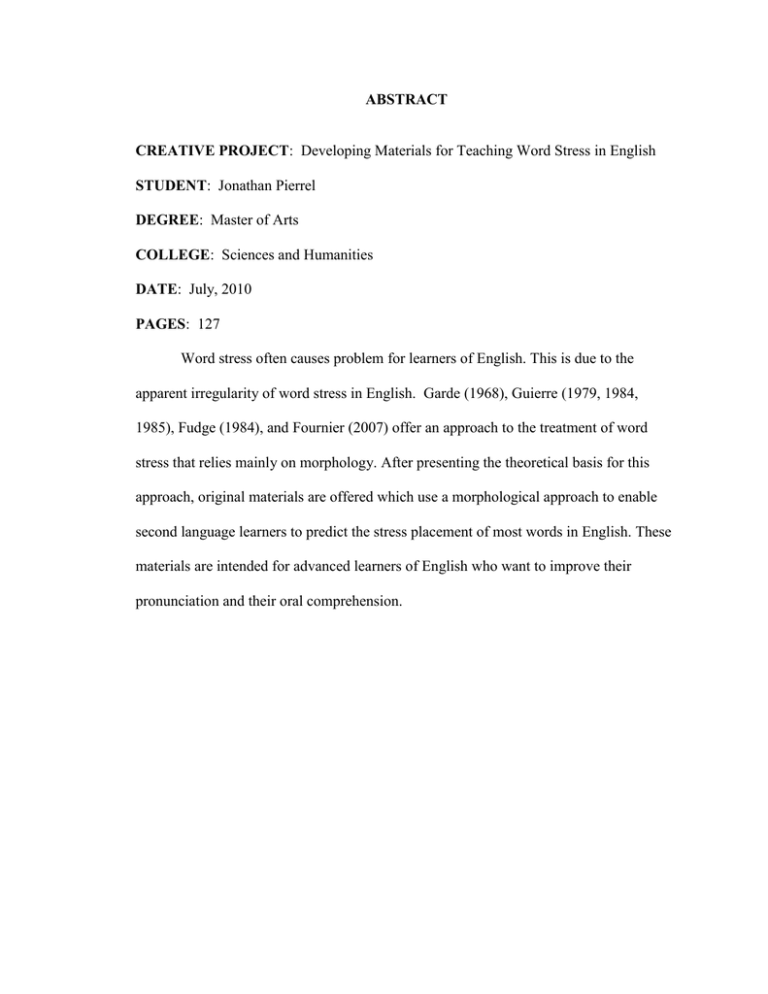 ABSTRACT
CREATIVE PROJECT: Developing Materials for Teaching Word Stress in English
STUDENT: Jonathan Pierrel
DEGREE: Master of Arts
COLLEGE: Sciences and Humanities
DATE: July, 2010
PAGES: 127
Word stress often causes problem for learners of English. This is due to the
apparent irregularity of word stress in English. Garde (1968), Guierre (1979, 1984,
1985), Fudge (1984), and Fournier (2007) offer an approach to the treatment of word
stress that relies mainly on morphology. After presenting the theoretical basis for this
approach, original materials are offered which use a morphological approach to enable
second language learners to predict the stress placement of most words in English. These
materials are intended for advanced learners of English who want to improve their
pronunciation and their oral comprehension.